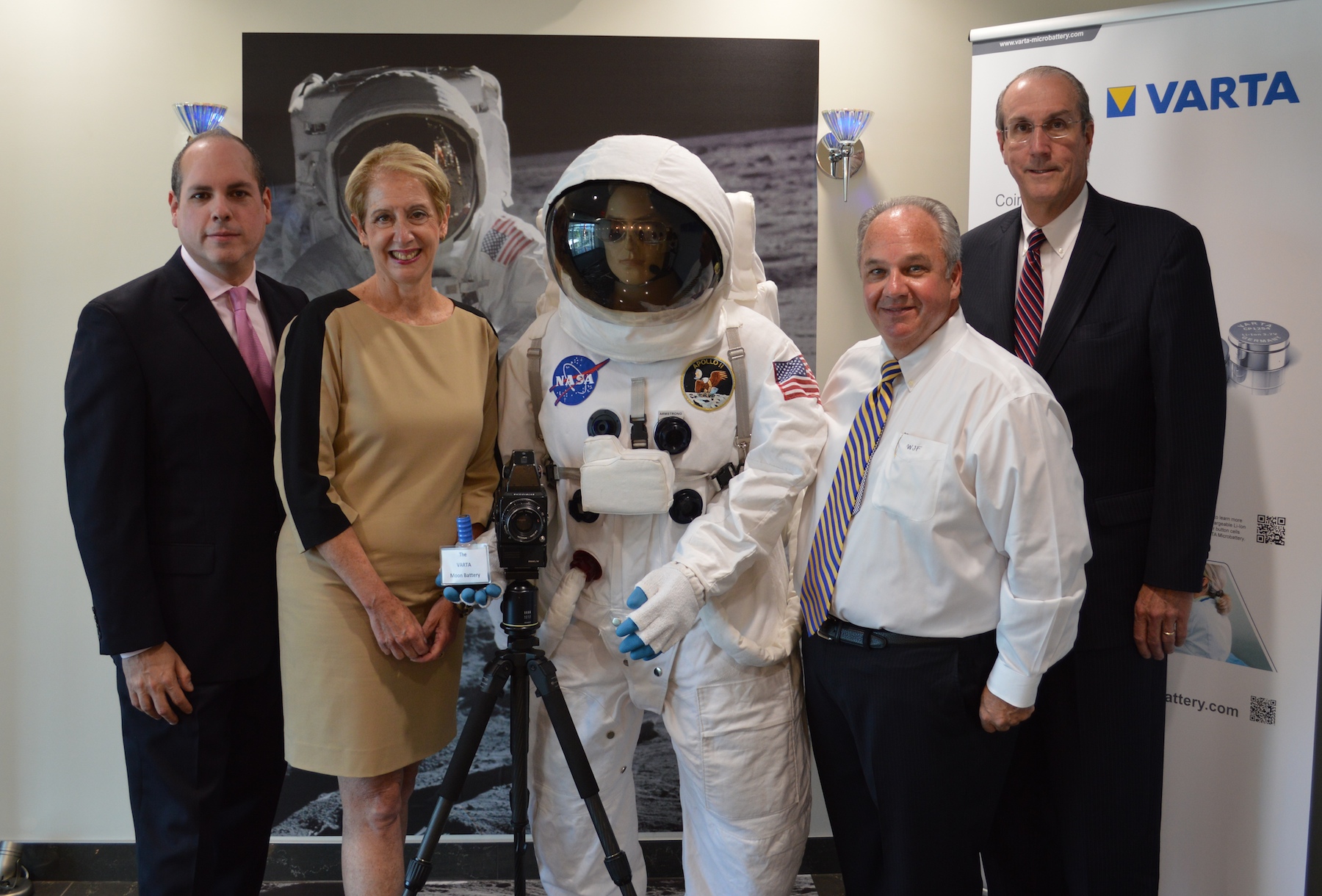 VARTA Microbattery,  has announced the opening of its new North American Headquarters in Rye, NY.  VARTA Microbattery has been operating for more than 125 years. The company's move is a result of its continued growth and expansion in the battery market. The office space supports VARTA's  staff that engineer, design and produce customized batteries for high-profile corporations form around the country and the world.
"We have 125 years experience in serving diverse power and technology needs of a broad array of industries from around the world. From our new home in Rye, we're particularly looking forward to working with companies in Westchester and the tri-state area," explained William Flanagan, president and CEO of VARTA Microbattery USA.
VARTA Microbattery's products are designed and optimized for complex applications that cross various industries from medical and computers to wireless, automotive and high-end instrumentation. The company manufactures standard, modified-standard and custom battery solutions for virtually any application and equipment. Established over forty years ago as the American daughter company to its German headquarters, VARTA Microbattery, Inc. delivers engineering and design support, project management, logistics and operations.
Guests at the opening celebration had an opportunity to learn more about many of the industry's latest trends, including VARTA's CellPac electric bicycle technology. Widely used in Europe, electric bicycles are currently gaining popularity across the US. Cyclists are able to store their own power for later ride-assistance with VARTA's Lithium-ion rechargeable cell electric bicycle batteries that use the world's most advanced electronics and power management design to provide the highest performance and reliability.
Every year, VARTA Microbattery invests a significant percentage of its revenue toward research and development. As a result, VARTA has been constantly bringing new battery technologies to market. The most recent examples include high energy density Lithium rechargeable, high temperature/high rate Nickel based energy storage systems, gas generation cells, battery storage systems for renewable energies and many others.
VARTA pursues a rigorous policy of sustainability maintaining a high standard of social and environmental responsibility, investing heavily in "green" products, supporting recycling programs, taking care of the health of the planet, giving back to communities.
"Our customers operate in fiercely competitive markets with short life cycles and product requirements that are becoming ever more demanding. VARTA's customized power solutions allow them to focus resources on developing their technology and product base," shared Flanagan. "We meet the ever-growing needs of our customers with strong global supply chain and distribution centers in the United States and abroad."