April 10, 2018 | News Brief | Akasol, based in Darmstadt, Germany, is now manufacturing lithium-ion battery systems for Daimler subsidiary EvoBus. The European bus manufacturer plans to launch its new electric bus Citaro in September. These buses will be fitted with up to ten of Akasol's AKASYSTEM OEM battery packs (max. 243 kilowatt hours). The innovative technology combines high demands on performance charging and discharging, energy density, and lifespan.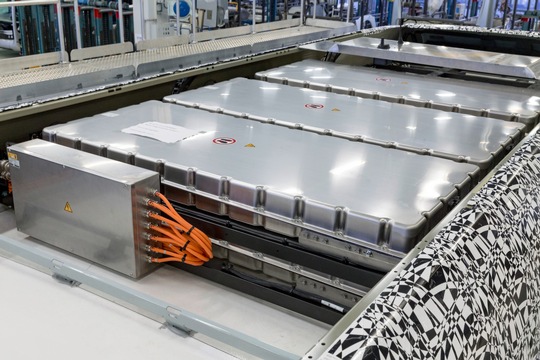 "We're working on this together with Akasol's experts. Based on the specifications we have developed together, they manufacture battery systems for us with cells from Samsung," said Gustav Tuschen, Head of Product Engineering Daimler Buses and a member of the EvoBus management team. "The batteries are being tempered at about 25°C. With this we expect maximum charging capacity, performance, and lifetime."
Akasol laid the foundation for delivering high performance battery systems to Europe's  bus manufacturers by opening a serial production plant for commercial vehicle battery systems in Langen (Hessen, Germany) in autumn 2017. The facility has a yearly capacity of up to 300 megawatt hours. Akasol believes that this is Europe's largest production plant for commercial vehicle Li-ion battery systems.
"It was a great challenge for our company to meet Daimler's high requirements on one of the most important components of electric power trains. I say this not just with regard to developing the product, but also considering the needs of serial production," said Sven Schulz, Managing Director of Akasol GmbH.
Akasol's battery systems in the electric Citaro are able to charge rapidly, meet the demands on operating range and also supply additional units such as air conditioning and electrical systems. Between six and ten of Akasol's safe and powerful battery packs are mounted in the vehicles, partly on the roof, but also in the rear, where they take up the space that was once intended for the diesel engine.
"The key factor for meeting our client's demands on lifetime is our efficient water-cooling. Tempering has been shown to work efficiently and reliably both in winter tests in the north of Sweden where it was incredibly cold as well as on summer drives in the dry desert heat in southern Spain," said Sven Schulz.
The Citaro bus with electric drive will have an operating range of 150 kilometers (SORT2 cycles, medium traffic). Throughout the coming years operating range shall be continually improved upon.
According to a study by consultancy PwC, there are currently 200 electric buses, but more than 20,000 diesel buses operating in public transport in Germany. This year the number of electric vehicles could double. Cities such as Hamburg and others have announced that by 2020 they will only deploy new, emission-free vehicles such as Citaro E-CELL.