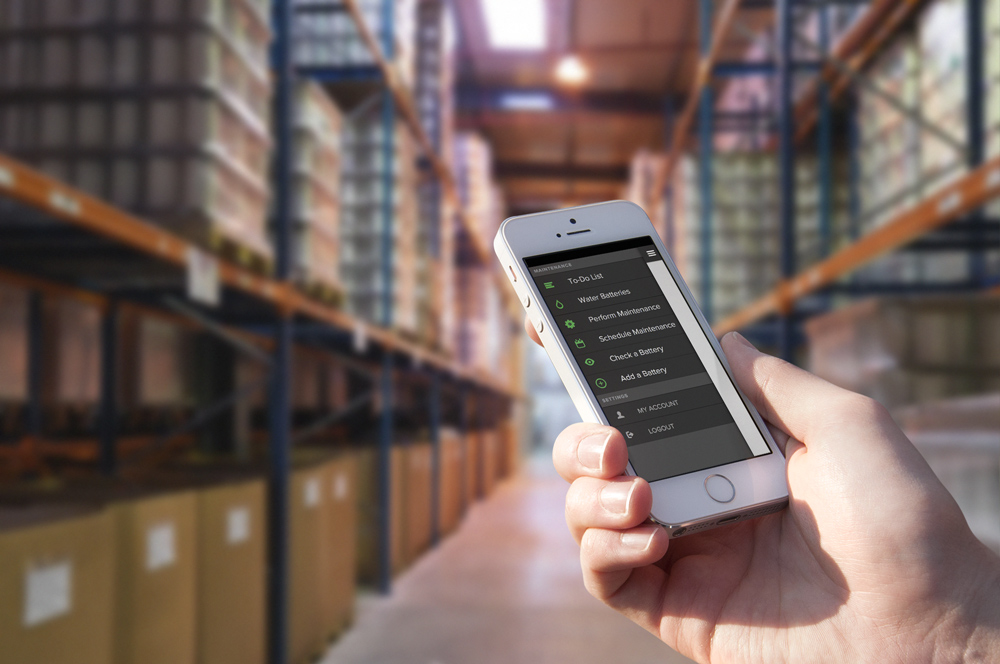 Battery Steward, Flow-Rite's latest innovation, is a cloud-based solution that organizes an operation's battery care schedule, sends alerts when tasks are due, records maintenance and asset data, and allows the data to be analyzed over time. The app is currently available to download for free on the App Store and Google Play.
"For years Flow-Rite has advocated the simple truth that forklift batteries last longer when they are properly maintained," says Ron Earl, marketing director for Flow-Rite. "With Battery Steward, it's simpler now than ever before to maintain your batteries. Not only does this product improve communications between equipment and staff, but it also illustrates the health of an essential, yet often overlooked, asset."
Battery Steward utilizes a mobile device and identifying labels to create easy-to-follow battery care task lists. Tasks are checked off by scanning the identifying label that has been placed on a battery. Battery Steward highlights and elevates batteries with overdue maintenance tasks, minimizing the chance of missing a task. Battery maintenance data is analyzed through the online portal  to help identify neglected, misused or abused batteries.
A set of identifying labels will come free with Flow-Rite's Millennium single-point battery watering kits through participating Flow-Rite dealers. Labels will be sold to customers who are outfitting existing fleets with Battery Steward.