Upal Sengupta, Staff Applications Engineer
Texas Instruments
About a year ago, I wrote a post about resonance and how it relates to the wireless power systems we've been developing at TI to enable convenient charging of mobile devices. Since that time, the industry has made a lot of progress in bringing wireless power solutions to the next level. While many people may still consider wireless power an "exotic" or niche technology, there are already tens of millions of portable devices with wireless charging capability in the hands of end users. For our team at TI, the technology has made the transition from a "cool demo" to a real business – and one that is likely to grow year after year. We've been working on this wireless power for a few years now, but in the last year we can really see it starting to take hold in the market.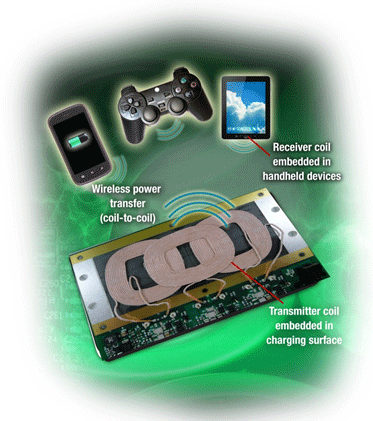 So what's the big appeal of wireless power? Well, it really comes down to three things. Convenience, convenience and convenience. Many of us use our mobile devices for so many things, and we constantly need to recharge them and keep them topped off. When recharging becomes as simple as just setting a device down, you can always be assured of having enough battery capacity the next time you pick it up. Even if you don't fully recharge your battery each time, you can almost continuously top it off or restore some amount of charge every time you sit down at your desk, or in your car, or at a coffee shop. As we move about in our daily lives, we can keep our devices going. (From your battery's point of view, it's like getting a quick snack to keep you going when you don't have time for a full meal).
We've already seen major automobile manufacturers start installing wireless charging pads into the consoles of new vehicles (1). Furniture and appliance manufacturers are starting to build charging capability into their products (2), so it will be literally as simple as just putting your phone, tablet or other device down – with one hand, and no connectors – to recharge seamlessly. While there is still some evolution going on with the different charging standards, we now have dual-mode receiver devices that can work on both Qi and PMA types of charging pads (3).
I've been using wireless charging outside of the lab in my daily life for a while now. And, just like when we got mobile phones initially, once you get used to the convenience and freedom of not being tied to a wire, it's hard to go back to the old ways.
References:
Additional Information:
http://www.slashgear.com/wireless-charging-nightstand-mod-injects-nokia-qi-into-ikea-30279904/
---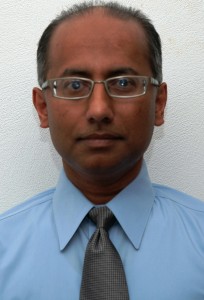 Upal Sengupta is a staff applications engineer with the TI Battery Management Solutions group. Since joining TI in 2003, Upal has worked as an applications engineer and technical marketing manager in support of TI's portable power and battery management technology. Prior to TI, he worked as a system design engineer for OEMs developing mobile phones, portable computers, and consumer products. Upal received a BSEE from the University of Illinois, and an MSEE from Michigan State University. Upal can be reached at ti_upalsengupta@list.ti.com.