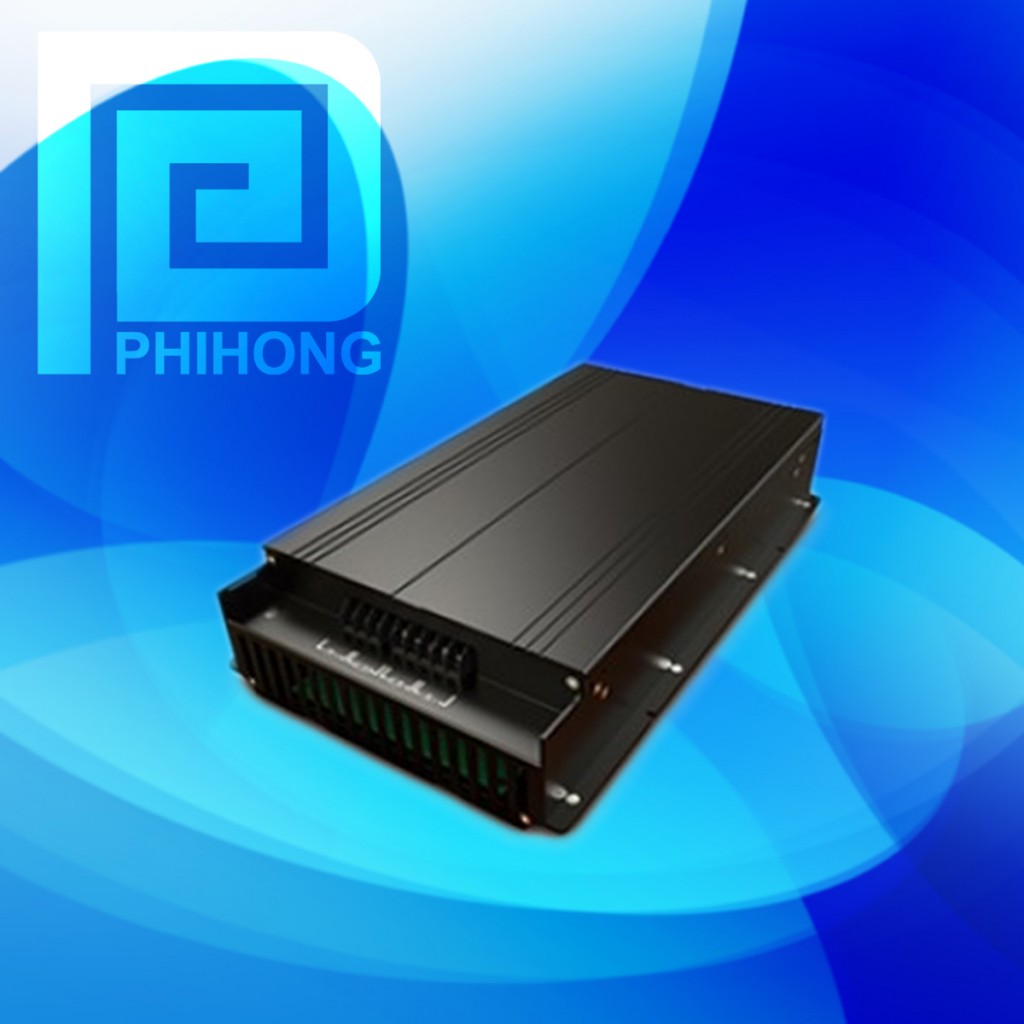 Phihong, a global supplier of OEM power solutions, has released a compact, portable 1.8kVA inverter with an integral battery charger designed with four standard lithium-ion (Li-ion) battery packs. Designed to provide original equipment manufacturers with reliable, energy-efficient, and cost-effective power solutions, the  inverter is engineered to deliver 120 VAC at 16 A/1.8 kVA (continuous) for operating power tools, and features a 40A peak current for motor start applications.
When fully charged, the inverter's four standard 20V/5Ah battery packs deliver a run-time of ~25 minutes at 1.8 kVA, or up to 20 hours at lighter loads or with larger battery packs.
The inverters are compliant with FCC Class B radiated and conducted emissions, and with the International Electromechanical Commission (IEC) 61000 standards for lighting surge, ESD, brownout, and radiated susceptibility. The 1.8 kVA inverters feature over-temperature, over-voltage, and over-load protections, and are certified to cUL safety specifications. The rugged design also withstands a three-time, 1m "drop test" onto concrete.
The 1.8 kVA inverter measures 19 inches by 10 inches by 6 inches (L x W x H) and weighs 17.5 lbs without batteries. Allowable operating temperatures for the inverter span -20ºC to 50ºC.