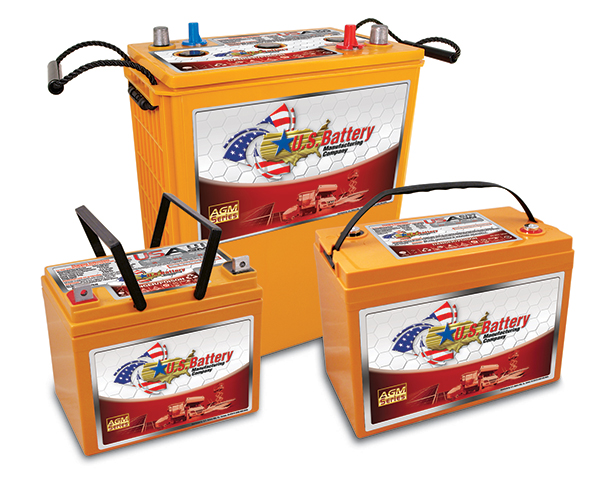 U.S. Battery Manufacturing is giving its complete line of AGM batteries a fresh new look with updated labels that provide important battery data at a glance. The labels reflect U.S. Battery's continual growth in the AGM battery segment, as more industries are wanting maintenance free solutions to their OE battery operated vehicles and fleets.
Aside from a new appearance, the labels feature improved charging instructions, as well as application icons that are easy to see and recognize when the batteries are displayed on retailer product shelves. These changes also address new labeling standards and make it easy for customers to pick the right battery for their particular application.
Distributed by U.S. Battery, the AGM line features the most advanced paste and plate technology available to provide reliable performance with no maintenance. Manufactured in a variety of sizes for 6-volt and 12-volt applications, U.S. Battery's AGM line is distributed worldwide and designed for reliable service in applications where vibrations, shock and freezing temperatures can hinder performance on other types of batteries.