Samsung SDI will start supplying electric vehicle batteries for China's automaker, JAC Motors. JAC's iEV6S will be the first electric SUV in China to cover over 250 km. It will be loaded with approximately 3,000 of Samsung SDI's high-performance 18650 battery cells. Initiating from early next year, millions of batteries will be supplied from the Cheonan Plant in Korea and the Tianjin Plant in China.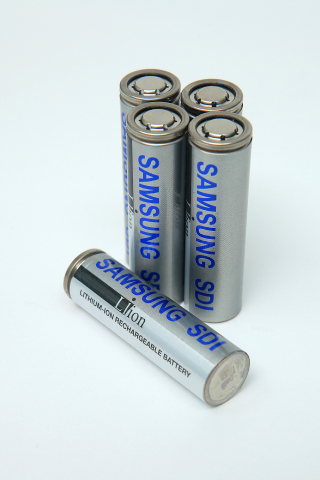 Additionally, JAC Motors signed an MOU with Samsung SDI for the supply of 50 million battery cells next year alone. The two companies promised to collaborate as tactical partners to exchange technology and establish a solid supplier relationship.
Samsung SDI's 18650 battery is a cylindrical cell about the size of an index finger. Despite its small size, it is powerful with an energy capacity of around 3,000 mAh. Until recently, it had been mostly used on small IT devices or power tools such as laptops, cordless drills, electric screwdrivers, e-bikes, and etc. Among global electric vehicles, Tesla has been the only brand to use 18650 batteries.
Over half of the electric vehicles sold in China take on cylindrical 18650 batteries produced by ZOTYE, Geely, JAC, or others. Samsung SDI will operate both plants in Cheonan and Tianjin to produce high-performance 18650 EV batteries to meet this demand.
Samsung SDI's CEO Nam-Seong Cho said, "China's electric vehicle market is rapidly growing and since it is crucial to maintain our position as a leading manufacturer, we are supplying cylindrical 18650 batteries along with the existing squared ones," and continued, "We will aggressively respond to the demands of Chinese customers and target from various angles."