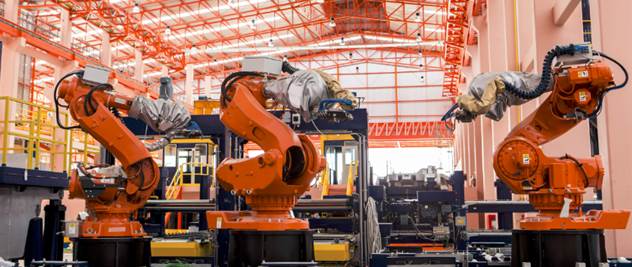 Saft has made a strategic breakthrough into China's fast growing industrial robot sector with its first order for STEP Electric Corp., a public National High-Tech Enterprise specializing in industrial automation. STEP Electric Corp. is installing Saft's primary lithium batteries in its new generation robots to back up the memory in their onboard positioning systems when they are powered down. The Saft batteries enable the robots to remember what position they were in when the power was interrupted, allowing them to recommence operations when the power supply is restored.
The 2015 report by the National Robot Development Forum showed that in 2000 China had only 380 sets of robots, all imported. By 2013, China had 37,000 robots and had become the world's fastest growing user of industrial robots. In 2014, this figure had risen to about 56,000 sets, of which more than 10,000 sets were made locally in China. With more than 40 robot industrial parks across China and over 500 robot enterprises, the country is now the world's largest producer of industrial robots.
STEP Electric Corp. has selected Saft's primary lithium LS14500 cells to provide more than three years of back-up power for the robot positioning systems, well in excess of the anticipated 24,000 hours service life of the robots. The LS14500 cell design is optimized for base currents of a few µA with periodic pulses in the 5 to 150 mA range.
Saft primary lithium batteries, such as the LS14500, feature a high operating voltage, stable over the specified application lifetime, along with some of the highest nominal capacities on the market. They offer an operating temperature range of -60°C to +85°C, and provide exceptional shelf and standby life thanks to a low self discharge rate of less than one per cent per year (at +20°C). They also provide excellent resistance to humid environments, and a low magnetic signature.