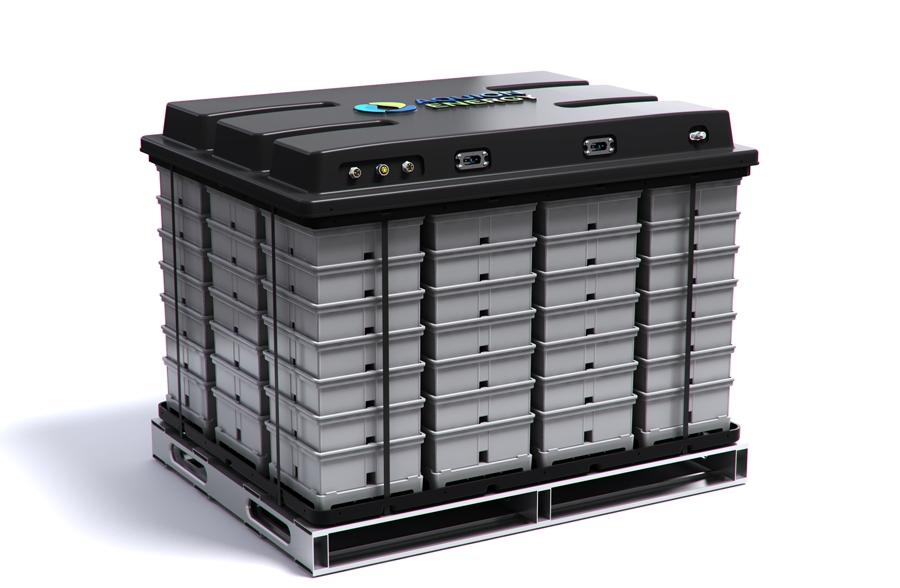 Aquion Energy, Inc., a developer and manufacturer of Aqueous Hybrid Ion (AHI) batteries and energy storage systems, has completed the closing of a $55 million Series D financing round. Due to strong investor interest, the total amount of funding for this round was increased from the $35 million level previously announced by the company in April of 2013.
The Series D financing includes participation from new investors Bill Gates, Yung's Enterprise, Nick and Joby Pritzker through their family's firm Tao Invest, Bright Capital, and Gentry Venture Partners. Previous investors Kleiner Perkins Caufield & Byers, Foundation Capital, and Advanced Technology Ventures also participated in the round.
"We are expecting Aquion Energy's commercial launch in 2014 to be disruptive to the world of stationary energy storage," said Ray Lane, partner emeritus at Kleiner Perkins, the first firm to invest in Aquion. "It is a testimony to Aquion's team and innovative technology that it has been able to attract these high quality investors. The company is well-positioned for impressive growth in the burgeoning global market for energy storage."
Scott Pearson, CEO of Aquion, commented, "This latest financing round brings a strong group of new investors into Aquion and provides the growth capital to continue building and scaling the company. In the coming quarters, the Aquion team will remain focused on launching our breakthrough energy storage products globally, ramping our manufacturing operations, and developing additional commercial relationships with key customers and partners around the world."
Designed for the demanding requirements of both small and large-scale stationary energy storage applications, Aquion's patented AHI battery systems offer high-performance, low-cost, operational safety, and sustainability. Aquion will begin shipping production units to customers in the first half of 2014 from its state-of-the-art manufacturing facility in Westmoreland County, Pennsylvania. Aquion's initial manufacturing line is capable of producing over 200 megawatt hours per year when operating at full capacity. The 350,000 square-foot facility is sized for five manufacturing lines, enabling Aquion to significantly scale production to match anticipated market demand.