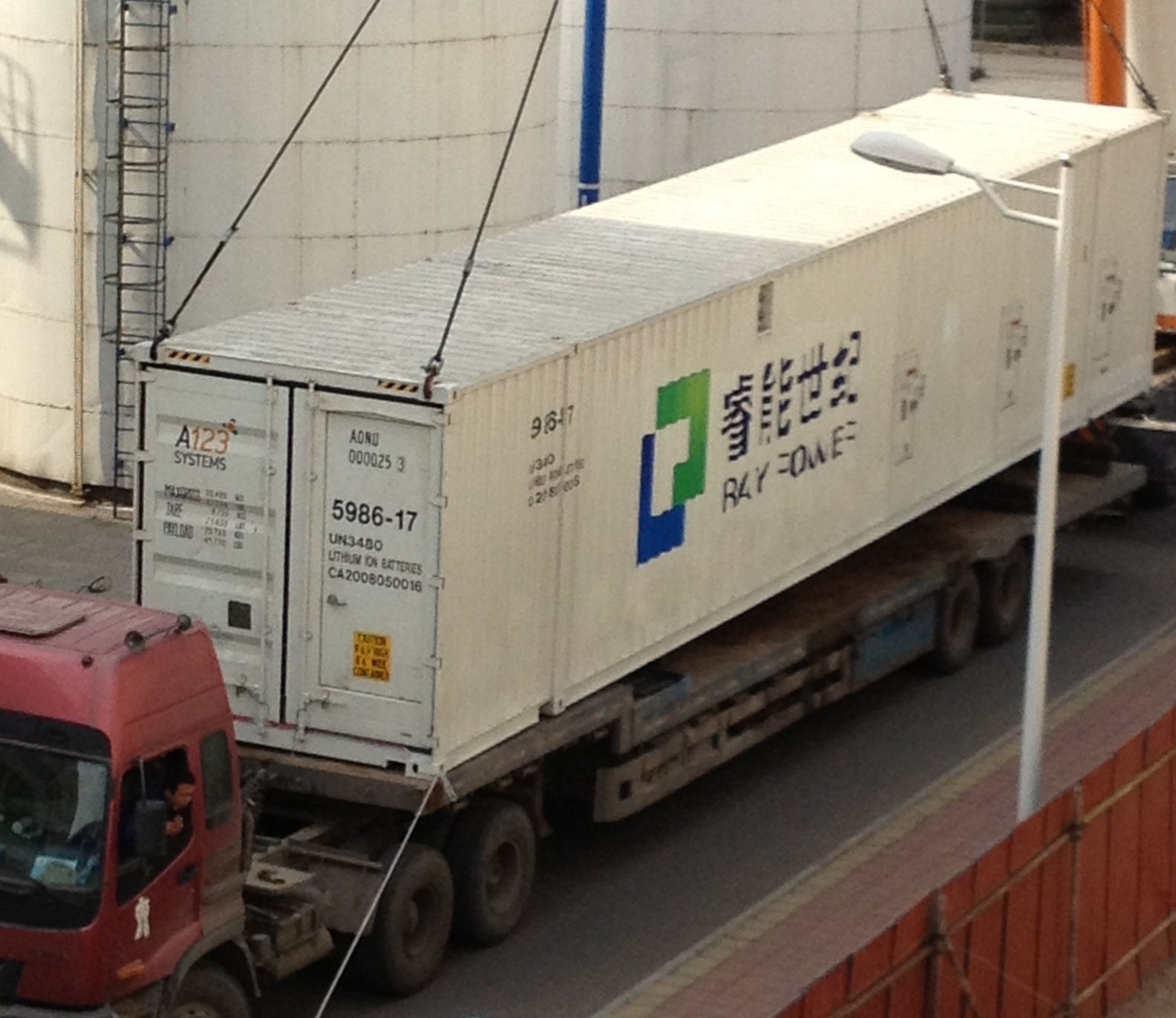 A123 Energy Solutions has announced that a new 2-megawatt Grid Storage Solution for Ray Power Systems Co. Ltd., a Beijing-based energy services company, is now in commercial operation providing frequency regulation services. Located in Beijing, this is A123 Energy Solutions' first deployment in China in commercial operation. The containerized 53-foot long battery is one of A123's widely deployed High Rate (HR) Grid Storage Solutions and stabilizes the grid to ensure power quality.
"Fast ramping and accurate power control improve power quality and help to increase the benefit of the renewable generation China is putting in place," said Eldon Mou, CEO of Ray Power. "A123 is the leader in energy storage for frequency regulation and with this new 2-megawatt battery system we're able to not only perform necessary services for the grid but also investigate ways to enable a sustainable electricity supply throughout China."
The 2MW HR Grid Storage Solution, a high power battery based on A123's proprietary Nanophosphate chemistry, is well suited for the rapidly changing power profiles of frequency regulation service, and able to serve dual duty, as both a controllable 2 MW load as well as a 2MW generator, in essence providing 4 MW of ramping capability. Deployed worldwide in revenue service since 2009, the HR Grid Storage Solution forms the bulk of the grid energy storage product line that A123 Energy Solutions has delivered to date.
"This 2MW Ray Power installation is our first in China, but with our experience installing grid energy storage systems successfully all around the world, working with Ray Power we were able to commission the unit in just under four weeks from site readiness," said Bud Collins, president of A123 Energy Solutions. "The HR is one of our most mature products and we look forward to installing additional systems with Ray Power to perform frequency regulation, frequency response, or other rapidly ramping high power applications."