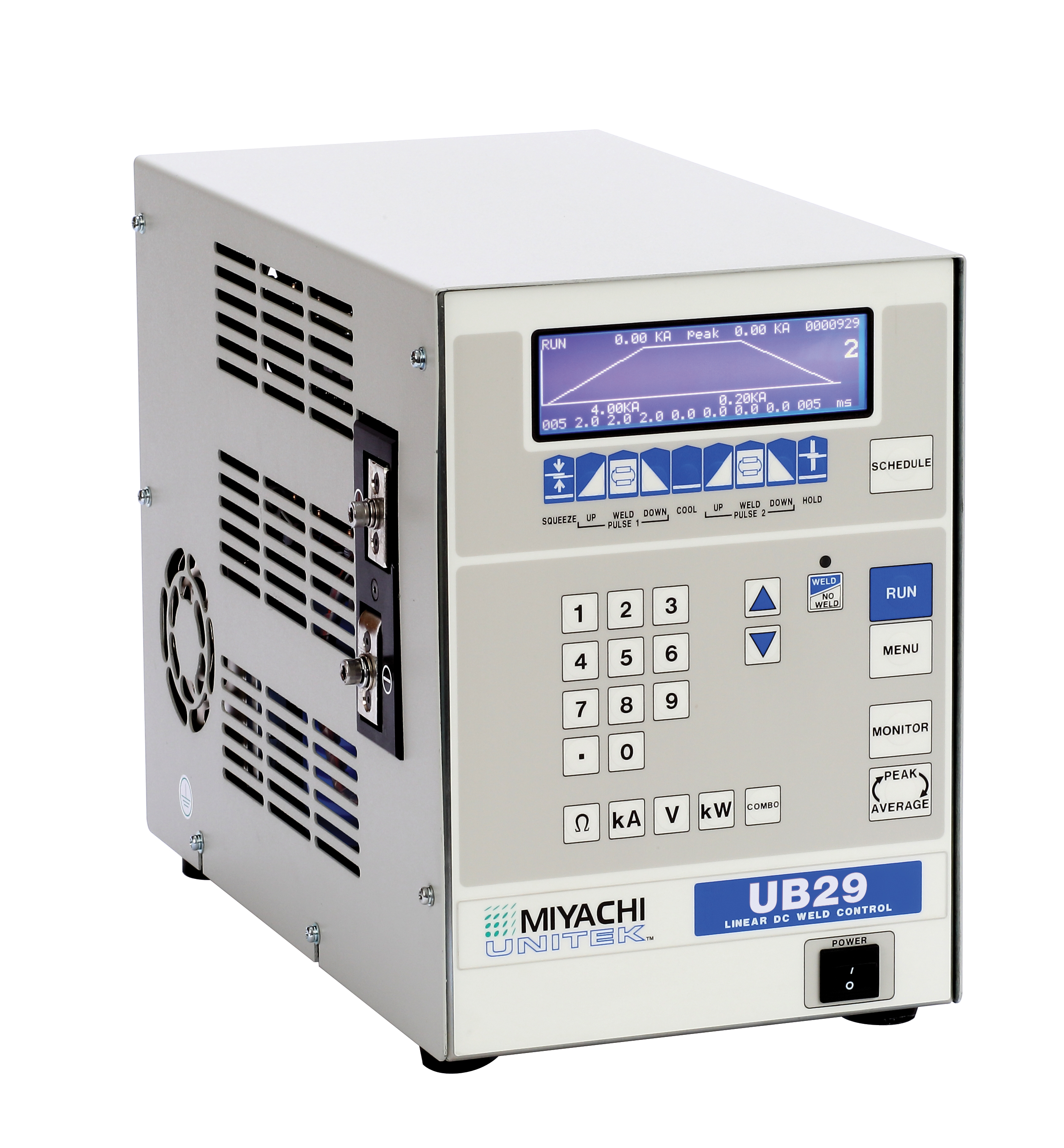 Miyachi Unitek Corp. has introduced the UB29 linear DC micro welder, which offers precision control for micro-miniature resistance welding, particularly in the medical, aerospace, precision electronics and automotive markets. Featuring single phase input, a compact size, and dual pulse schedules, the UB29 offers a precisely controlled repeatable waveform and very fast rise time.
Typical applications for the UB29 include wire assemblies, sensors, connectors, squibs, catheters, orthodontic appliances, pacemakers, implantable hearing devices, and battery packs. The UB29's 5-500 amp output makes it well suited for smaller applications where closed-loop feedback control, fast response times, and a controlled precise energy waveform are required. Safety critical applications will benefit from the UB29's four control modes, ultra-low current, stable output down to 5 amps, and ultra-fast rise times of less than 200 micro seconds.
The UB29 is a successor to model UB25 and features a variety of updates, including greatly improved waveform control and faster rise time, as well as new side-mounted buss bars with threaded inserts for mounting weld cables, simplified rear panel I/O connections, and an on/off switch on the front for increased convenience.