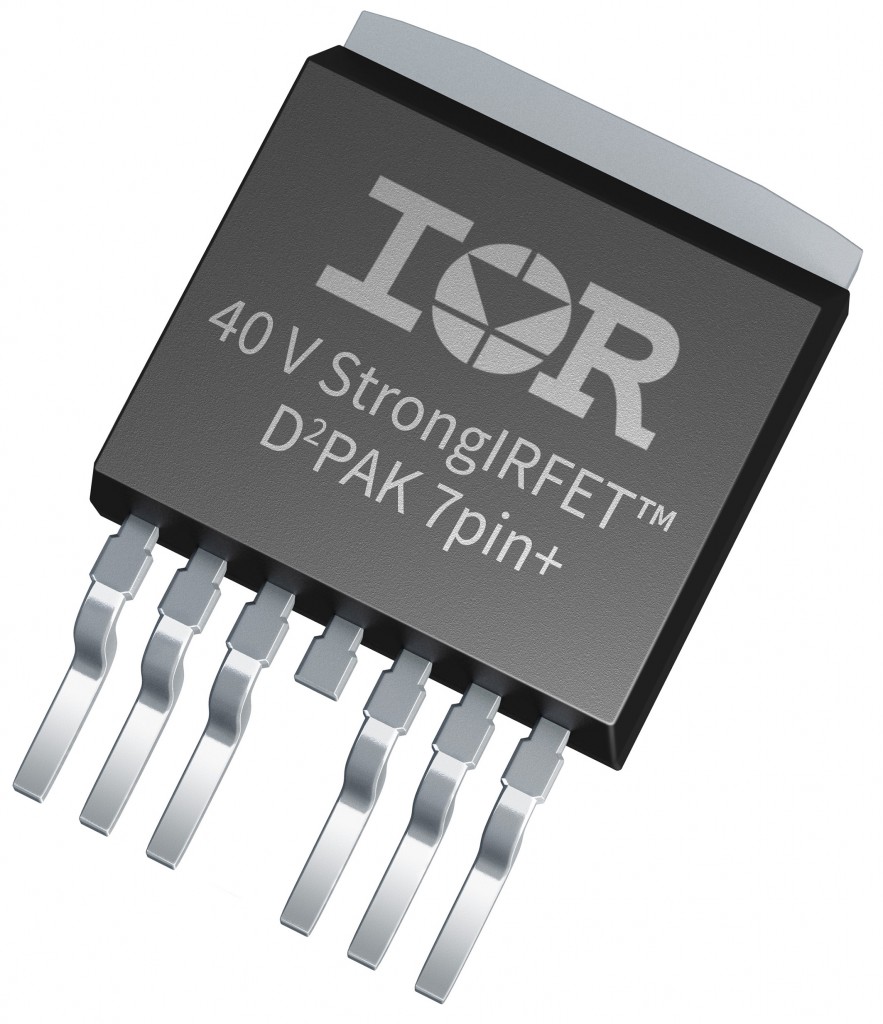 Infineon Technologies AG  complements its StrongIRFET family with a 40 V MOSFET packaged in D²PAK 7pin+. The new MOSFET family offers an extremely low R DS(on) of 0.65 mΩ and the highest current carrying capability in the industry. This increases both robustness and reliability for high power density applications which require high efficiency and reliability. The surface mount D²PAK 7pin+ package targets low voltage drives, battery powered tools and small electric vehicles.
The new D²PAK 7pin+ package expands on an already large variety of StrongIRFET packages. This further enhances the options for selecting the ideal power device for many design challenges. Additionally, the interchangeable pinout options of the new package allow for unmatched design flexibility. In comparison to the standard D²PAK 7pin package the new family offers up to 15 percent lower R DS(on)and up to 39 percent lower thermal resistance from junction to PCB.
The package is optimized to hold a die with an increased area of up to 20 percent while sharing the same footprint and pinout as a standard D²PAK 7pin. Thus, it can easily replace the traditional D²PAK 7pin and H²PAK packages. Additionally, the package is designed with a threshold voltage at logic level which allows for driving the MOSFET directly from the microcontroller. This saves PCB space, which is, especially for battery powered tools, very often a limiting design factor.