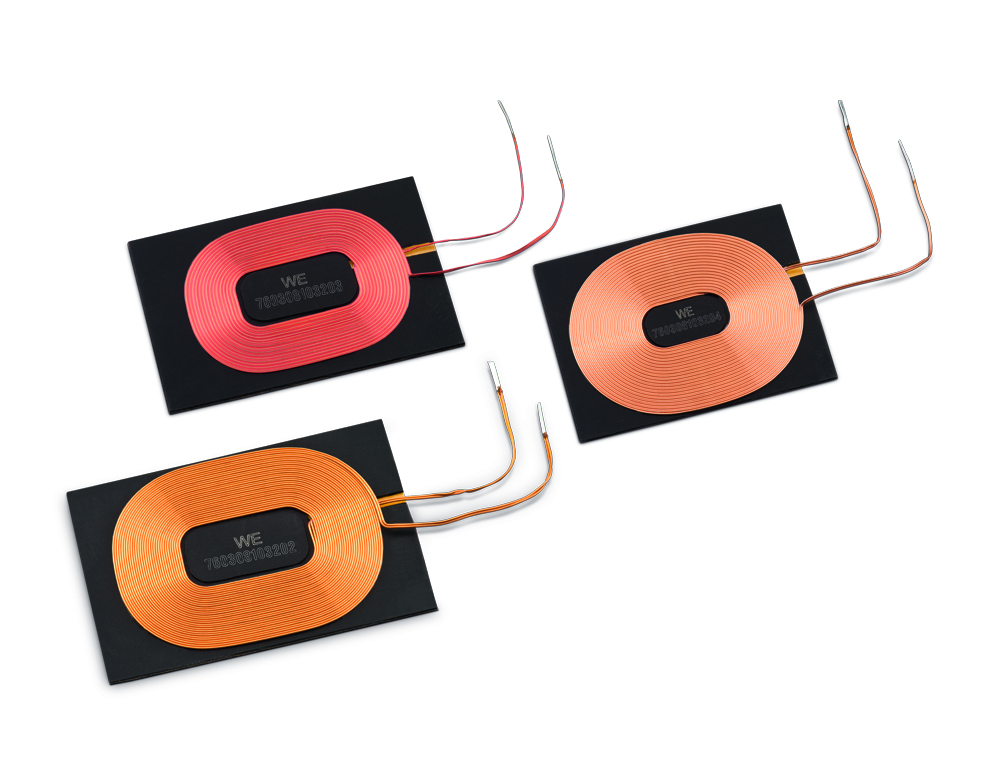 Würth Elektronik eiSos has added three new wireless power charging coils to its range of wireless power transfer coils. The charging coils are characterized by a self-adhesive film on the back. This is a distinct advantage over other coils, because it makes assembly easier for the user.
The coils are unique with flexible ferrite shielding and are thin at  1 mm. The thin and flexible carrier material is well suited for the suppression of interference above 1 MHz. The new charging coils have a high Q-factor and very low DC resistance, meaning that they are recommended for maximum efficiency power transfer of up to 5 W.
The coils allow space-saving charging solutions in applications. Würth Elektronik eiSos will also be working in the future on new wireless power transfer coils, for both the transmitter and receiver sides. This will ensure the wide range of applications in a variety of industries can be provided with the right coils.
All charging coils were evaluated and approved with chipsets from Texas
Instruments and are Qi compliant. Würth Elektronik eiSos is member of the Wireless Power Consortium and of the Alliance for Wireless Power (A4WP).