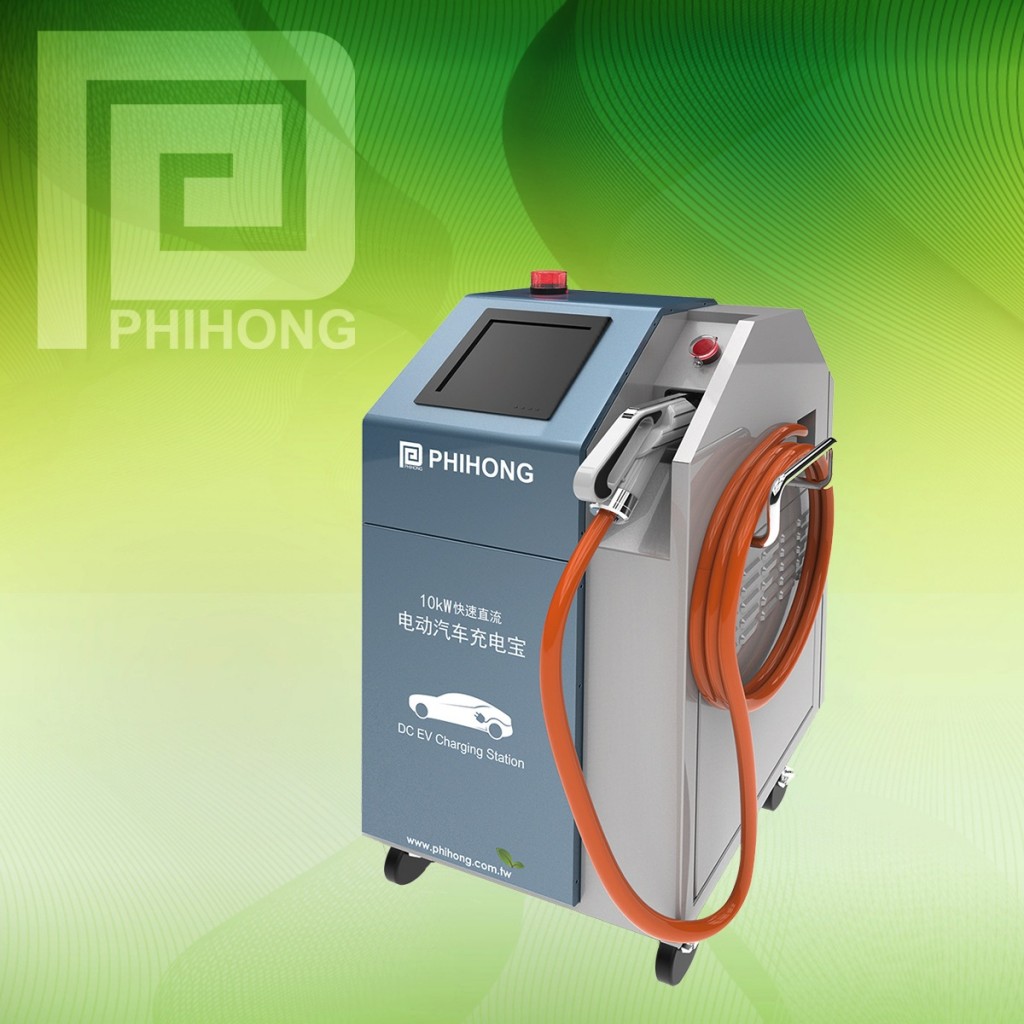 Phihong, a global supplier of OEM power solutions, has announced a new 10 kW portable EV DC charger for roadside assistance and remote area charging applications. Mounted on four wheels for easy portability, the new 10kW EV DC chargers deliver 12 V and 24 V to power electric passenger cars and busses, and also function as energy storage systems, providing 3.5kW backup AC power.
Phihong's EV DC chargers feature user-friendly 10.4 inch LCD touch screens that display charging voltage, charging current, and the battery management system's state of charge (BMS SOC); tactile start, stop, and emergency stop push-buttons; and intelligent RFID card readers for enhanced security. The 10 kW chargers also feature input/output over-current, over-voltage, and under-voltage protections, in addition to short circuit and surge/lightning protections.
Equipped with 6.3kWh LiFePO4 battery packs and high frequency power modules that delivers 92+ percent efficiency with a power factor of >0.90 at full load, the 10 kW EV DC chargers are rated for 220Vac ±10 percent input voltage, and are compliant with the 20234.1-2015 GB/T safety standard and 20234.3-2015 GB/T charging interface standard.