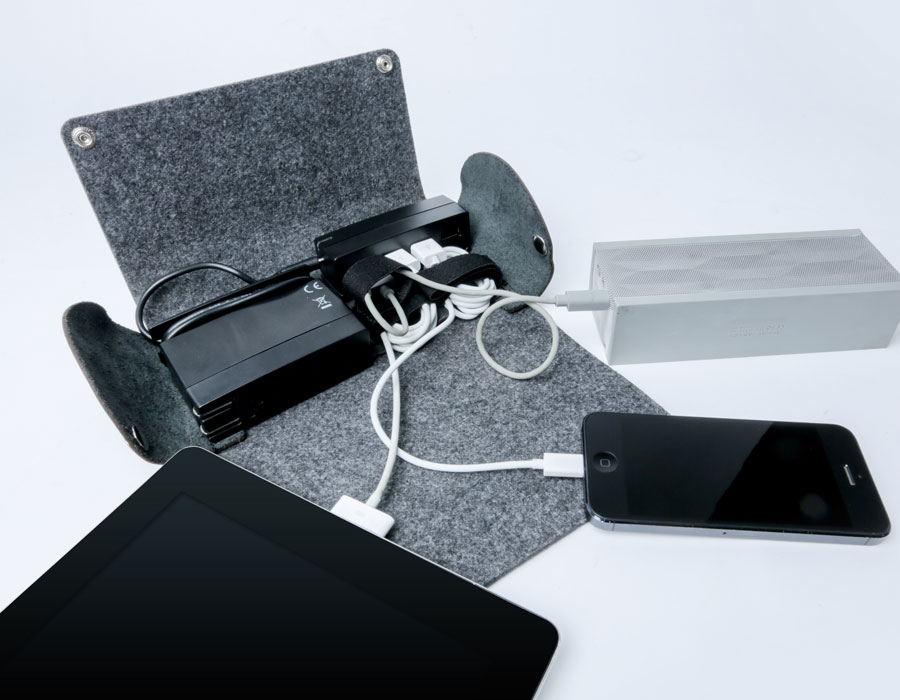 AViiQ, creator of tech accessories designed for a modern, mobile lifestyle, has debuted the an assortment of portable power solutions. Two new Portable Charging Folio styles feature an updated exterior crafted of marled felt, delivering the convenience and organization of a charging valet in a handsome, travel-friendly design.
Cable management, storage and organization are made simple with the Portable Charging Folio Mini. Its compact design features secure corner snaps that separate to transform the folio into a tabletop valet. Plug any power-hungry devices' cables into the Folio's four-port hub and secure them with a coil and tuck into its elastic bungee system. A low-profile adaptor powers the hub and features a hideaway wall plug for easy stowing.
For those looking for the ultimate in on-the-go charging, AViiQ offers the Portable Charging Folio with Battery, featuring an integrated 5,200 mAh slim battery for powering up anytime, anywhere. Its slip-tray design maintains the Folio's compact form while providing access to all ports and cables. With the ability to charge up to four power-demanding devices away from an outlet and an included wall charging option, this Portable Charging Folio is a premium solution for utmost mobility and freedom.