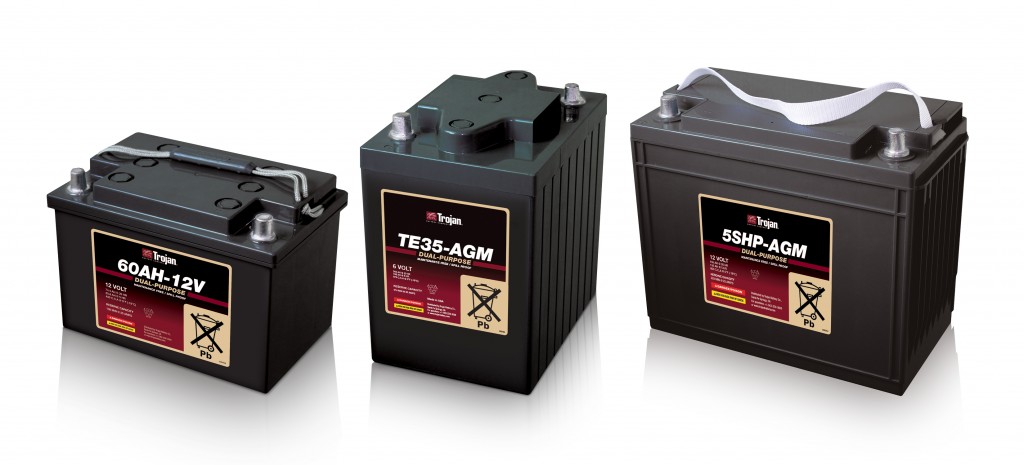 Trojan Battery Co., LLC has introduced three new EU (DIN) batteries which include the TE35, 5SHP and 60AH AGM.  These batteries are available in battery sizes that are primarily found in the types of floor maintenance equipment used in Europe.
The TE35, 5SHP and 60AH AGM batteries offer 6V and 12V models ranging from 74 to 243AH (C20); well suited fitment per BCI and IEC standards and maintenance-free design.
Trojan's new line of deep-cycle AGM batteries are engineered with advanced technologies for optimum performance and rugged durability.  Delivering reliable power for uninterrupted operation, the new AGM line features unique design elements to extend the life cycle of the batteries.  They also are low temperature tolerant, shock and vibration resistant and have a low internal resistance for higher discharge current and higher charging efficiency.