Exide Technologies  has launched its GNB branded Tubular LMX battery line.  This latest addition to the company's power product family of flooded motive power batteries for the lift truck market is engineered for the material handling industry to meet the growing need for high energy density batteries used in demanding operating conditions.   The Tubular LMX battery line is now available through Exide dealers throughout the US.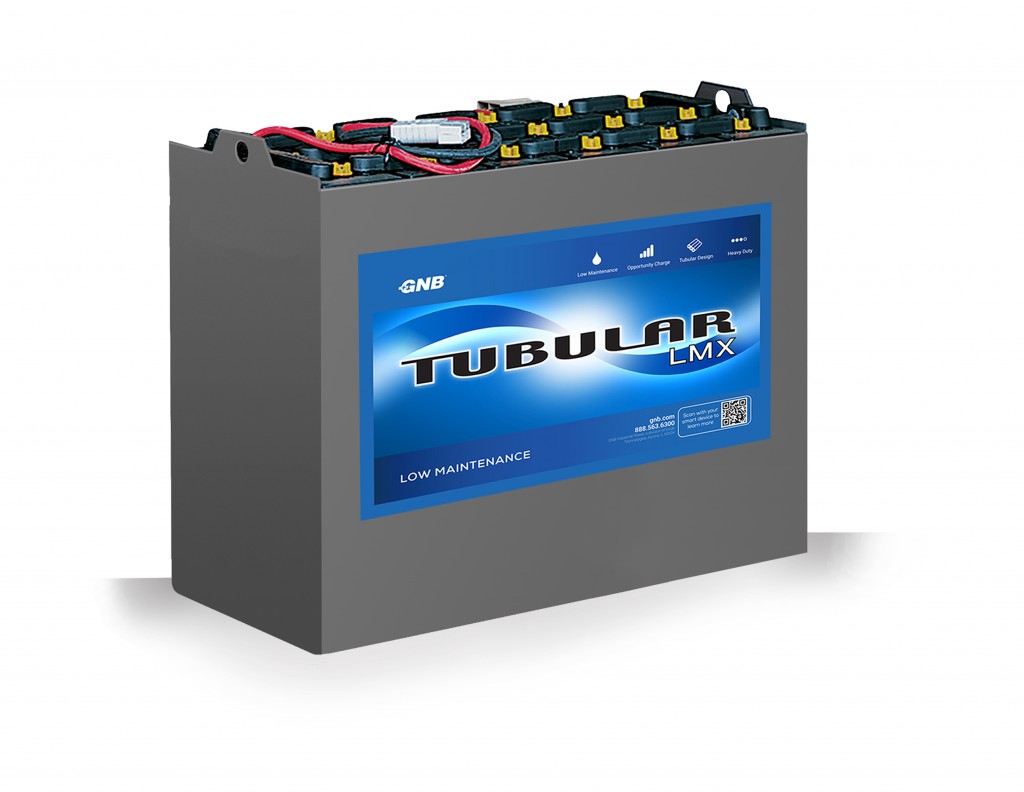 The next generation GNB Tubular LMX battery is designed to fit a wider range of original equipment lift trucks than its predecessor, the Tubular LM product line. The new line ensures application coverage across the growing material handling industry—including those manufactured by industry leaders such as Crown, Hyster, Jungheinrich, Kion and Toyota.
Batteries built with heavy-duty, tubular plates are proving to be a rugged and versatile design for lift truck applications worldwide.  Engineered for premium, heavy-duty performance, the Tubular LMX round-tube technology operates with lower internal resistances than competitive, square-tube designs. As a result, the low-maintenance, high-density batteries maintain higher voltages and operate with longer run times.
The Tubular LMX is specifically designed for low maintenance operating environments.  "The Tubular LMX technology enables up to 90 days between watering intervals for increased run time and decreased maintenance costs," said Nelson Rombeiro, Vice President, Marketing for Exide Technologies.  "The battery's advanced charging profile optimizes amp hour performance while minimizing water loss."