Exide Technologies has introduced its GNB branded Tubular CMX (Conventional Maintenance) battery line for motive power applications.  The conventional maintenance tubular product completes the trio of batteries in the GNB Tubular battery family, all built with heavy-duty, tubular plates.  Engineered for premium, heavy-duty performance, the round-tube technology of the batteries provides for lower internal resistances than competitive, square-tube designs.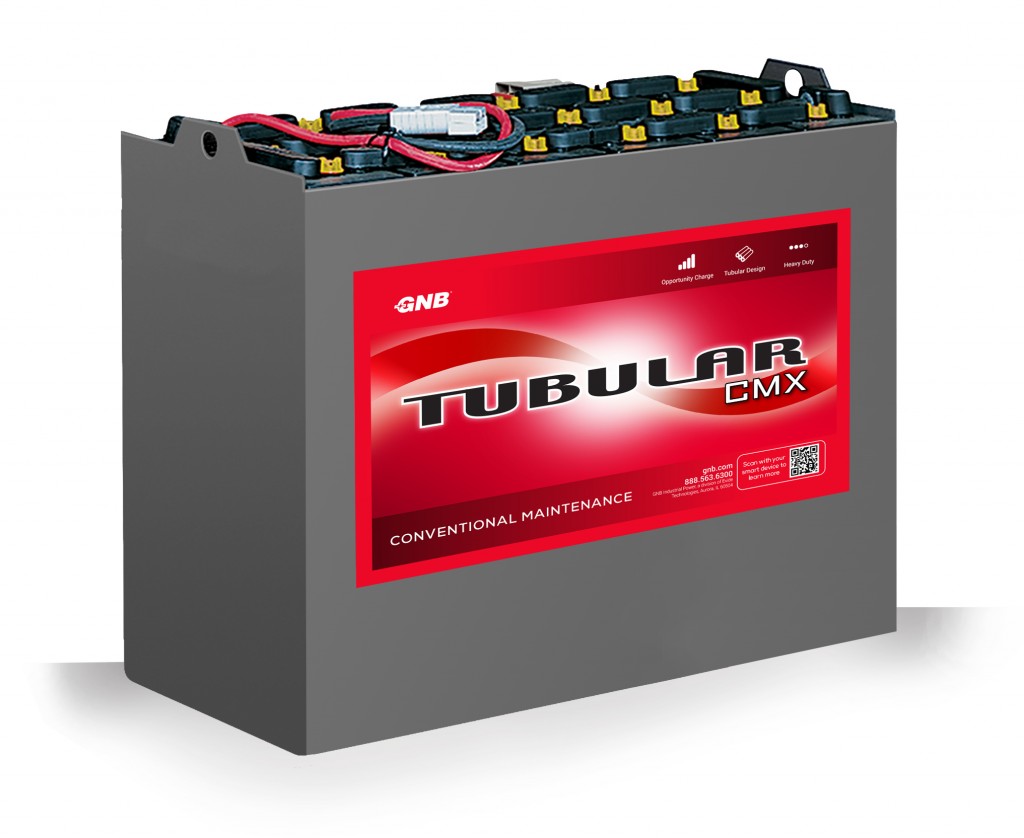 The GNB Tubular CMX is designed to deliver premium, cost-efficient power for everyday, conventional use and is available in 85 amp hour (Ah) and 125 Ah ratings.
The GNB Tubular CMX joins the recently launched LMX (Low Maintenance) line, engineered to minimize end-user maintenance costs by allowing longer, 90-day intervals between watering, and the GNB Tubular HP (High Performance) line, designed to deliver the highest power and energy levels for longer runs, even in extreme (cold storage) environments.  Along with the GNB Tubular CMX, these low-maintenance, high-density batteries maintain higher voltages and operate with longer run times.
"The addition of the GNB Tubular CMX to our motive power battery lineup fills a need in the market by providing customers with cost-effective power for everyday use while leveraging our proven durable and dependable round-tube technology," said Laurence Bennett, vice president, Motive Power Sales—Americas for Exide Technologies.  "The robust design and reliable power of the Tubular CMX are ideal for demanding lift truck applications."
The GNB Tubular LMX and Tubular HP are currently available through Exide dealers across the United States.  The Tubular CMX will be available in June 2016.