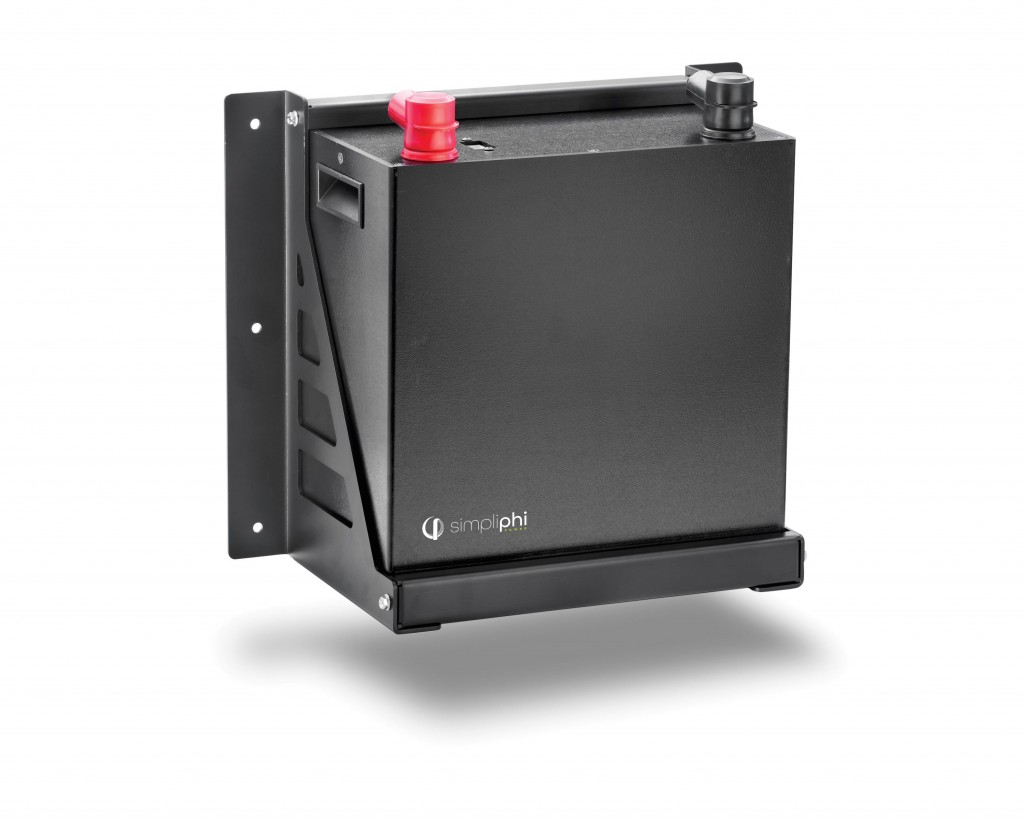 Rigorously tested by extreme discharge and charge parameters utilized by the Marine Corps, SimpliPhi Power's OES 1.3 kWh and OES 2.6 kWh High-Output batteries outperformed the baseline control High-Energy Lithium Battery (HELB) at Camp Lejeune, in North Carolina. The Marine Corps conducted a range of tests, including a high-power discharge "stress test" that the HELB battery could not perform, but that both SimpliPhi OES High-Output batteries withstood to completion, with power to spare for baseline loads. Marine Corp testers found the SimpliPhi OES batteries performed above and beyond expectations in providing both mission critical peak-load power, as well as long duration storage power, in a form factor that is lighter and smaller compared to standard battery formats, without a heat signature or the need for ventilation or cooling. A full list of results can be found here.
"Most notably the SimpliPhi OES1.3 kWh high-output battery produced 5.2 kW in a sustained 10-minute peak output in the same small 1.3 kWh form factor without melting, shutting down or catching fire, as some other batteries subjected to the same field discharge tests did," said Jaron Rothkop, president of Zerobase Energy, who was present for the tests. "In addition, other feedback included statements such as 'lighter, charges faster, more efficient, 4X more power and easy to swap out with lead acid."
For the Marine Corps Expeditionary Energy Concepts (E2C) testing a total of 31 military grade energy storage devices were tested over three rigorous days, in four separate scenarios. The testing began with a gentle, long duration test, discharging 1/16 of the load per hour. Then the Marine Corp tested the batteries at a discharge rate of 1/6 the load, 1/2 the load, 2.5 times the load and 1.25 the load, the latter two discharge rates representing extreme "stress test" scenarios.
The baseline High-Energy Lithium Battery could not perform these last discharge "stress tests" but both SimpliPhi batteries handled the tests to completion with power storage to spare at the end of the test.
"What the Marine Corps demonstrated is that the SimpliPhi OES1.3 and OES2.6 High-Output batteries can sustain 10 to 25-minute peak load discharge rates in small, efficient, air tight cases without overheating, melting or shutting down. The advantage is that one battery can deliver high-output peak power as well as base-load sustained power for longer durations, significantly creating efficiencies in weight, size and power delivery for rugged, mobile and mission-critical operations," said SimpliPhi Power Founder and CTO Stuart Lennox. "Typically these two different discharge profiles (peak and long duration) require two different types of battery chemistry, architecture and battery management system, not to mention additional space to accommodate larger form-factors, ventilation and cooling equipment."
While this dual performance battery discharge profile is ideal for mobile field operations to support telecommunication, reconnaissance and surveillance in military, emergency relief and border patrol deployments that require stealth, silent, non-heat generating energy storage and hybrid power generation applications, the OES1.3 and 2.6 High-Output batteries go beyond military applications. Commercial businesses that require peak shaving based on the utility 15-minute interval billing cycles can utilize these SimpliPhi energy storage systems to hold large reserves of power on site, in very small, compact systems that do not require dedicated room installations with ventilation and cooling. Like all SimpliPhi Power energy storage solutions, they can be charged and discharged at the same time, offering an increased level of versatility.