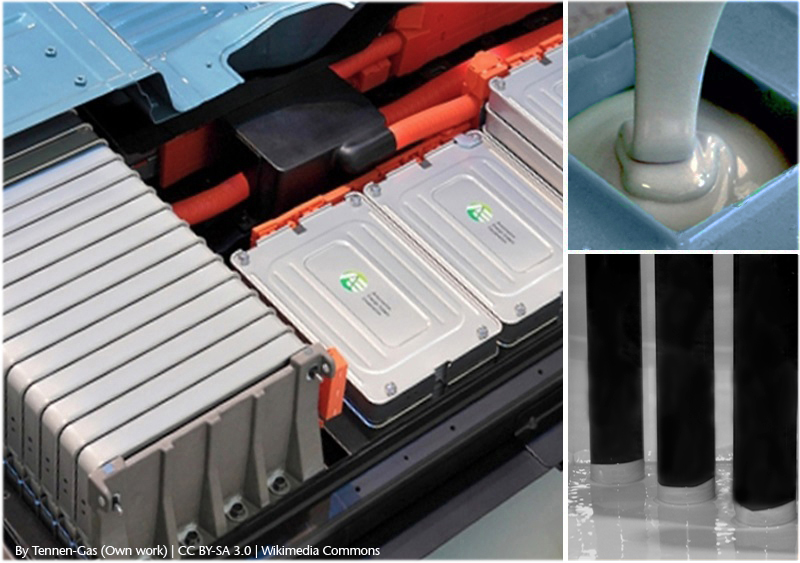 Responding to a strong and increasing demand in innovative manufacturing concepts for electric and hybrid vehicle batteries, Polytec PT provides adhesives, pottings and greases with high thermal conductivities that are customized with regard to processing parameters, thermal and mechanical properties and service durability.
The assembly and integration of single prismatic or pouch cells to build a secure and durable battery system requires mechanical fixing, vibration damping and heat dissipation from the cell to the surrounding medium in order to ensure an efficient, reliable and long-time operation of the components.
Thermally conductive, epoxy-based adhesives provide an ideal solution thanks to their structural strength, vibration resistance, dielectric strength and good chemical resistance. The newly developed products, featuring high thermal conductivities towards 2 W/mK and more, make adhesive bonding an increasingly attractive alternative to welding, soldering and mechanical joining.
"Good thermal management improves durability of the end product and hence positively affects its energy efficiency and eco-friendliness. We believe that thermally conductive adhesives may become a key technology for boosting the mass production of electric vehicles and batteries," said Achim Wiessler, general manager at Polytec PT.