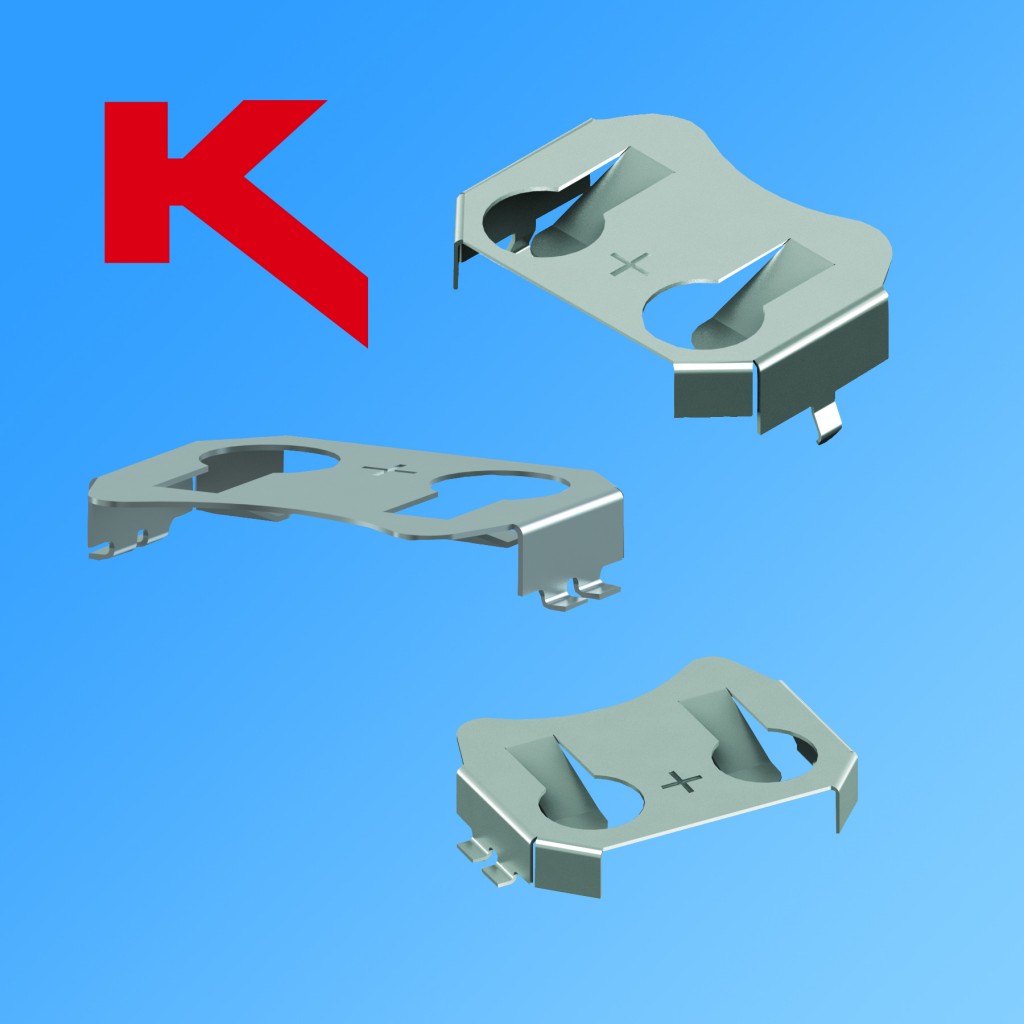 A series of SMT and THM, low profile, 20 mm coin cell battery retainers designed for high density PCB packaging use are the latest innovations from Keystone Electronics Corp. Engineered with high efficiency spring tension to assure low contact resistance, the new designs firmly secure batteries within the retainers.  Rugged, lightweight and bearing clearly-marked polarity, the ultra-low profile feature makes them well suited for space saving PCB applications.
Manufactured of Phosphor Bronze, these 20 mm coin cell retainers accept 2016, 2020, 2025 and 2032 coin cells from all major manufacturers.  These holders are nickel-plated for durability and high temperature soldering. The SMT versions, Catalog #3034, are equipped with solder tails located outside of the retainer bodies to ease solder joint visual inspections. For SMT retainers on Tape-and Reel, specify Catalog #3034TR. Each of the new retainers operates smoothly with vacuum and mechanical pick-and-place assembly systems.
For Thru-Hole application details, see Catalog #3035.  Retainers are compatible with lead free and traditional reflow processing.