Kyocera Connector Products Corp. has developed a board to board battery connector, 7129 series, for use with portable electronic devices such as smartphones, tablets and wearables.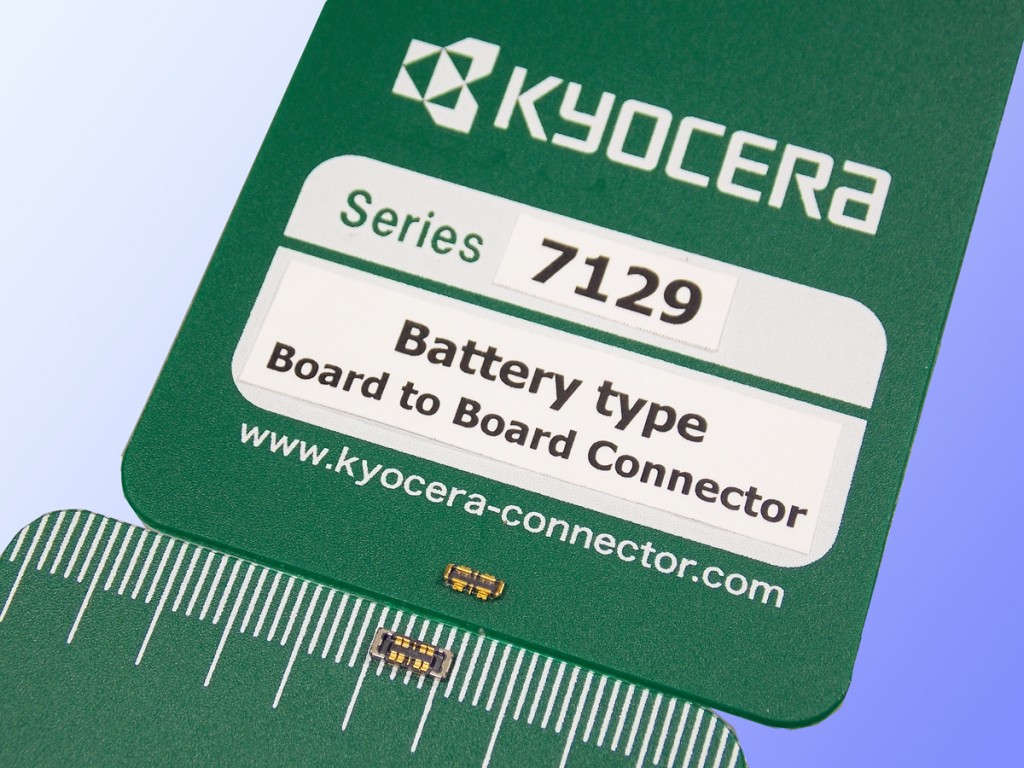 The ever-expanding functionality of today's mobile devices is creating demand for faster charging times and increased battery capacity. This requires strong, durable connectors with higher current capability. However, with board space at a greater premium than ever, connectors must meet these higher strength and current requirements within an even smaller, thinner form factor.
Kyocera's new 7129 series board to board connector is rated for currents up to 10A to help reduce charging times for mobile devices. Additionally, despite its space-saving size, just 0.7mm stacking height, 2.2mm width and 5.64mm length, this robust connector is designed for high retention, with a metal guide component to prevent mating misalignment damage to insulators and contacts.
This connector continues Kyocera's tradition of helping customers meet the latest demands of the electronic device market.