AeroVironment, Inc., a supplier of industrial fast and opportunity charge systems in North America,  introduced the PosiCharge ProCore series, a premium intelligent charging family that supports and charges any material handling battery. Ranging in power from 5 kW for lower-duty vehicles to 30 kW for the hardest-working electric forklifts, the PosiCharge ProCore series is a well suited charging solution for electric forklift fleets of all sizes.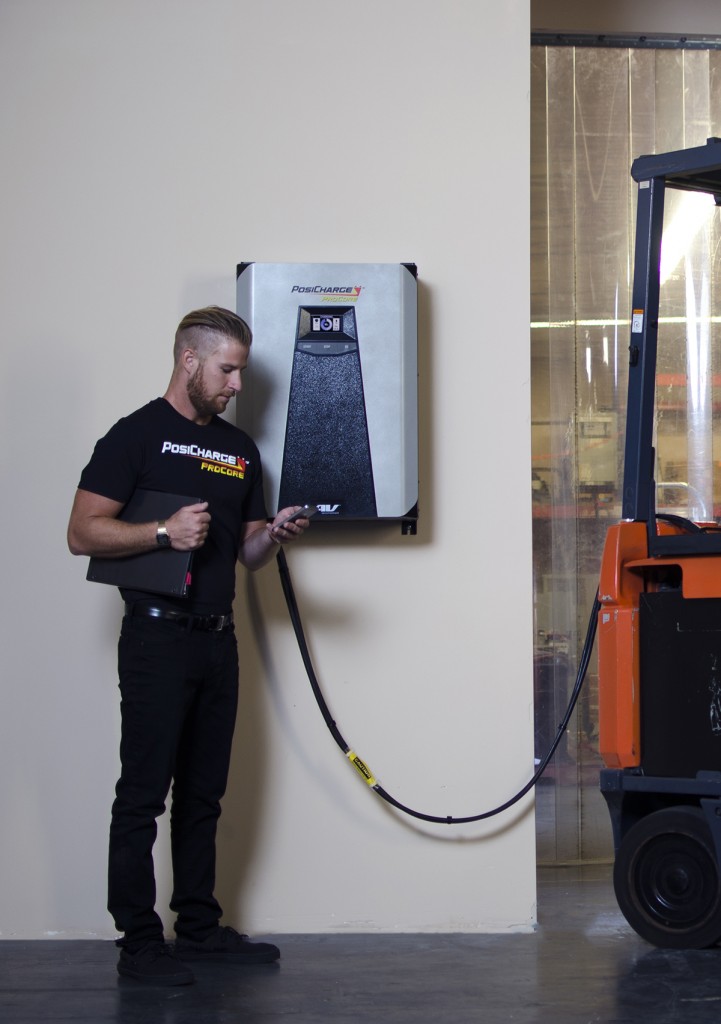 The latest addition to AeroVironment's proven family of PosiCharge fast and opportunity charge systems, the ProCore series includes an extensive array of features that makes it easy to use, flexible, customizable and cost-effective.
"AeroVironment PosiCharge systems established the industrial fast charge market more than 15 years ago.  Since that time we have been reducing operating costs and increasing productivity in high-velocity operations for Fortune and Global 500 factories, distribution centers and warehouses throughout North America and increasingly across the globe," noted Ken Karklin, general manager of AeroVironment's Efficient Energy Systems business segment. "Electric forklifts are playing an increasingly important role in the global supply chain, and we remain committed to supporting our customers' material handling operations with the most capable, reliable and effective charging solutions through our new premium ProCore Series of chargers."
A lightweight, powerful, highly efficient charger that consumes minimal floor space, ProCore requires no specific training to mount, install and update. Its colorful, digital display and mobile app set a new standard for ease of use by enabling fleet managers or forklift operators to configure ProCore chargers on the go.  Setting up, programming and troubleshooting ProCore chargers is now easy with an iOS or Android smart phone.
Operational flexibility reduces costs and improves efficiency, and ProCore's modular powerstage offers unprecedented flexibility to accommodate any forklift fleet – from the smallest to the largest operations.  This modular design makes ProCore easy to maintain, upgrade and repurpose, and its robust, single port architecture makes it highly customizable. Additionally, PosiCharge standard multivoltage capabilities allow different forklifts with different batteries to charge on the same ProCore charger, independent of type, brand, voltage or size.