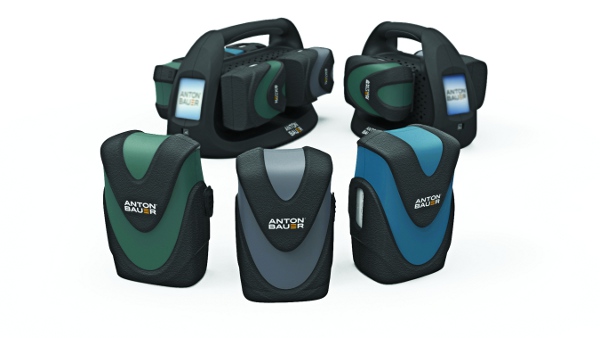 Anton/Bauer has unveiled its Digital Battery series and Performance Charger series. Anton/Bauer's Digital Battery series is the first battery line designed specifically to power digital production for the professional broadcast, cinema and new media sectors. The Performance Charger series utilizes new technology to deliver the fastest possible charging sequence, while exceeding the high-efficiency standards required by today's rigorous shooting schedules.
As cameras and technology have evolved, so have their power use profiles. The Digital Battery series meets the unique needs of 4K camera set-ups and other digital cameras in use today, while providing top-tier levels of safety, performance and reliability. Delivered with a modern, ergonomic, mold-breaking design, the battery contains a proprietary digital filter that increases run-time and lengthens life cycle, eliminating the negative effects incurred when running digital technology with traditional battery circuitry. The series will include three battery sizes (90 Wh, 150 Wh, and 190 Wh), all with Anton/Bauer's signature Gold Mount connector and balanced, high-quality cells that deliver a long performance life.
The Digital Battery series utilizes constant calibration to deliver a truly accurate power status and features a new, easy to read fuel gauge. When the battery is attached to a load, such as a camera or a light, it will conveniently report the remaining run-time in hours and minutes, allowing the user to effortlessly track usage. If the load varies, the run-time will update accordingly. When the battery is not attached to a load, it reflects the state of the battery charge as a percentage of capacity.
The Performance Charger series supports the Digital Battery series and features a new, efficient charging algorithm for multi-chemistry, simultaneous charging. The algorithm ensures rapid charging of up to four batteries at a time, all while conserving energy, eliminating waste, and reducing cost of ownership. Software constantly monitors the charging process and discharge curves to ensure that each battery is charged to its peak performance. The Performance Charger series is nearly 40 percent more efficient than traditional chargers, rendering large power supplies virtually obsolete.