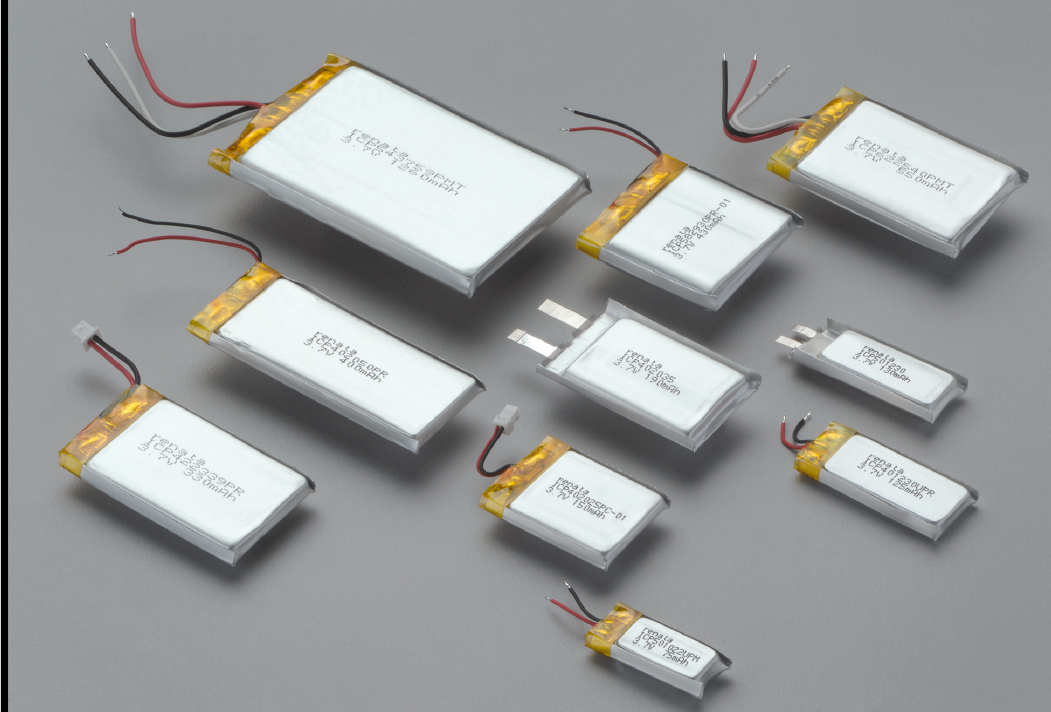 Providing design engineers with new options for compact and higher power capacity rechargeable power sources for portable medical, industrial and consumer electronic devices, the Renata Batteries division of the Swatch Group (Switzerland) recently added three new types to its family of lithium polymer batteries as a part of a continuing expansion of their rechargeable product line.
"Since introducing the ICP Series lithium-polymer family of rechargeable battery packs, Renata has continued to add new form factors and new capacity ratings to meet customer requirements," said Sharon Rossi, OEM sales director at Renata Batteries North America.  "More customers are specifying rechargeable batteries in the foil package due to their lighter weight and lower profile."
The expanded Renata 3.7 V rechargeable Li-polymer battery portfolio includes smaller, lower-profile flexible foil cells, as well as batteries with higher power capacity:
 The ICP341018PA battery pack is a lightweight (1.7g) ultra-small form factor (19.5 by 10.2 by 3.7 mm), with 35 mAh typical capacity, for applications where space and weight are at a premium.
The ICP303450PA battery pack is a thin form factor (52.0 by 34.5 by 3.5 mm), delivering 500 mAh typical capacity for applications requiring a low mounted profile.
The ICP606168PRT battery pack is a higher capacity power source, providing 2,700 mAH in a package measuring 71.0 by 62.0 by 6.7 mm.
All the ICP Series lithium-polymer battery packs are rated for a nominal voltage of 3.7 V, with a cycle life of more than 500 cycles (at 80 percent minimum capacity), and an internal safety circuit to prevent overcharging or deep discharge conditions.