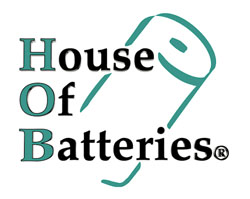 10910 Talbert Ave
Fountain Valley, CA 92708
800-432-3385 x106
Steve Hanley
Custom Power Solutions
Portable Energy from Design to Delivery for 50 Years
Since 1965, House of Batteries has been designing and assembling custom battery solutions in all chemistries and for all electronic applications. We are industry leaders in engineering and manufacturing of custom battery systems, with a focus on lithium battery packs. Our portable energy solutions optimize performance, size, working life, and cost, giving our customers a unique competitive edge.
We are one of the United States' largest authorized custom battery pack assemblers, serving some of the most recognized battery manufacturers in the industry. Our excellence and expertise are second to none.
Hous of Batteries is ISO 9001 certified, ITAR registered, and a certified woman-owned company. We provide:
Design and Assembly for all Battery Chemistries
Battery Assemby in the US, Mexico, and Asia
A Vast Inventory of over 2 Million In-Stock Batteries
UN, UL, & DOT Testing and Certification
Large Engineering Department and Testing Lab
36,000 Square Feet State-Of-The-Art Facility
For custom battery pack design, custom battery packs, lithium batteries, rechargeable battery assemblies, and more look no further than House of Batteries.
Categories:
Lithium
Lithium-Ion
Lithium-Polymer