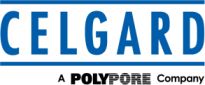 13800 South Lakes Drive
Charlotte, NC 28273 USA
(704) 588-5310
Charlie Odom, Regional Sales Director
Celgard is a global leader in the development and production of specialty microporous membranes and has the broadest portfolio of products available in the lithium battery separator industry. We have manufacturing facilities located in the United States, China and Korea and worldwide customer support to serve the just-in-time needs of a global market.
All Celgard® battery separators are designed to meet the needs of battery cell manufacturers and offer excellent energy and power performance, dimensional integrity, and chemical and thermal stability in lithium battery applications.
With commercial sales into the lithium battery market beginning in the early 1980s, Celgard has a long history of supplying separators for personal electronics devices such as notebook computers, mobile telephones, and digital cameras. And because of their unique characteristics and reliable performance, Celgard® separators are quickly being adopted into emerging high-performance applications including lithium power tools, backup power and electricity grid management systems, and electric drive vehicles (EDVs).
Regardless of your battery cell requirements, the Celgard® product portfolio provides the best solution for quality, reliability, performance and separator selection.
Categories:
Consumer Electronics/Tools
Electric Vehicles
Films
Lithium
Lithium-Ion
Lithium-Polymer
Materials
Separators