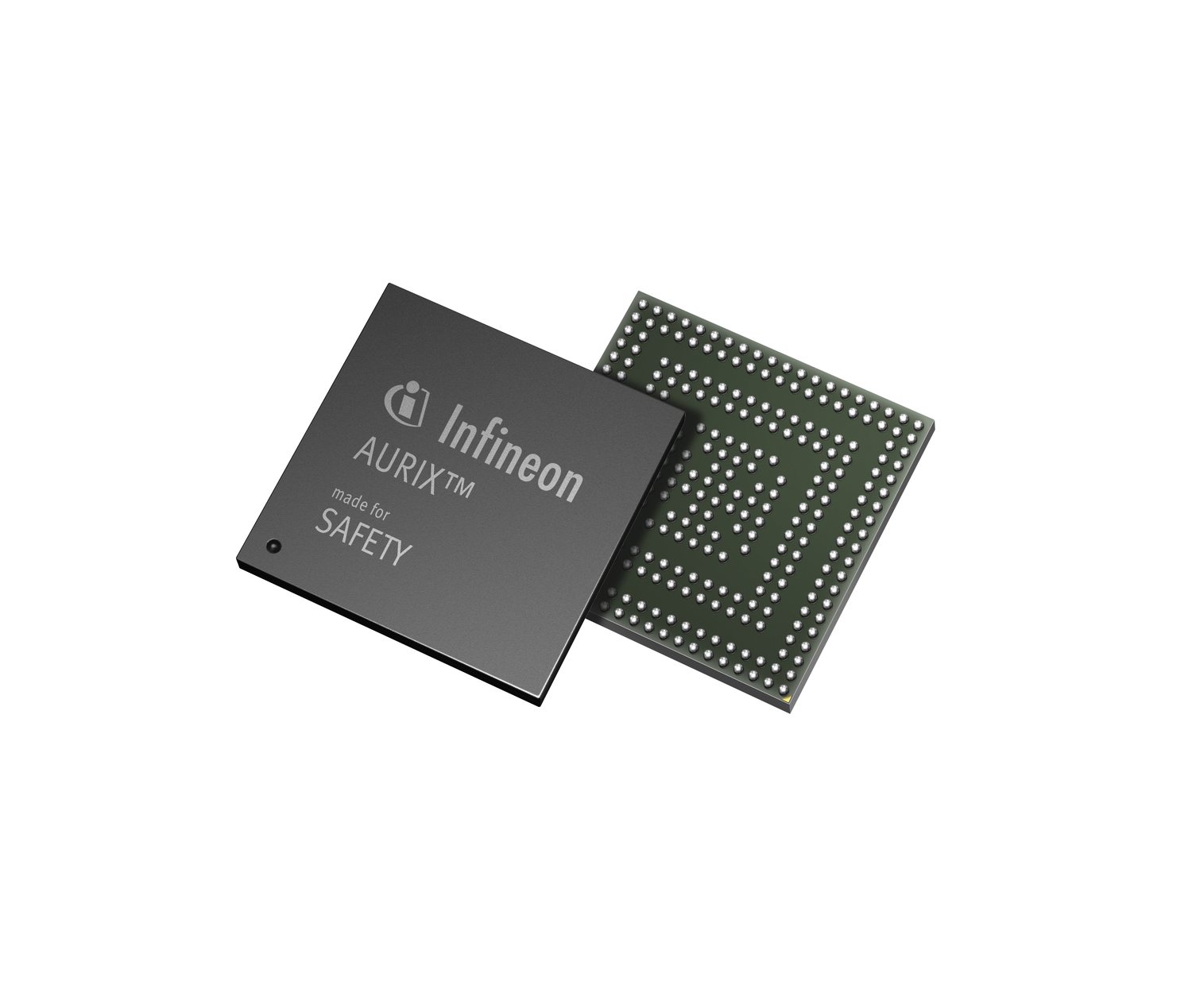 January 3, 2018 | Product Brief | Designs for efficient and easy-to-use wireless charging transmitters for consumer, medical, and industrial devices are offered by Infineon Technologies AG.  Based on the AURIX and XMC microcontroller families, a range of Infineon power semiconductors and software IP the Infineon solutions support smart and safe wireless charging applications. Working with a systems solution partner, Infineon provides reference designs for both inductive and resonant wireless charging solutions for on-the-go charging, whether in the car, at home, or in public places.
The Infineon AURIX controller works seamlessly with power devices from Infineon to provide a complete charging solution that meets demanding automotive quality and performance requirements: voltage regulator and power MOSFET technology enable high efficiency power conversion, while network ICs serve for reliable communication according to highest automotive standards; supports the current 15 W charging standards, including fast charge smartphones, and can support future changes through a software update; and a newly developed supplemental Foreign Object Detection system provides enhanced  detection accuracy to meet critical customer safety requirements.
"AURIX microcontrollers help the next-generation in-cabin wireless charging systems meet strict automotive safety, security, environmental, and regulatory requirements," said Ralf Koedel, marketing director Microcontroller at Infineon. "Still, they enable industry-leading charging performance and efficiency."
The Infineon XMC microcontroller provides a powerful and cost-effective platform. The scalable architecture can support everything from a fast charge smartphone, to a 20 W robot, up to a 60 W drone and beyond. Paired with power products, like MOSFETs and Driver ICs, this system can provide full power wireless charging without complicated thermal management, often achieving charging rates equivalent to wired charging.
The XMC based 2.5 W low-power solution from Infineon is the industry's lowest cost resonant wireless charger. It supports both one-to-one and multi-device charging on a single transmitter. By using a higher frequency, very small coils can be employed in a variety of form factors, with no regard to nearby metallic objects. These benefits make the technology ideal for charging wearables, headphones, smart clothing, and other connected IoT applications.