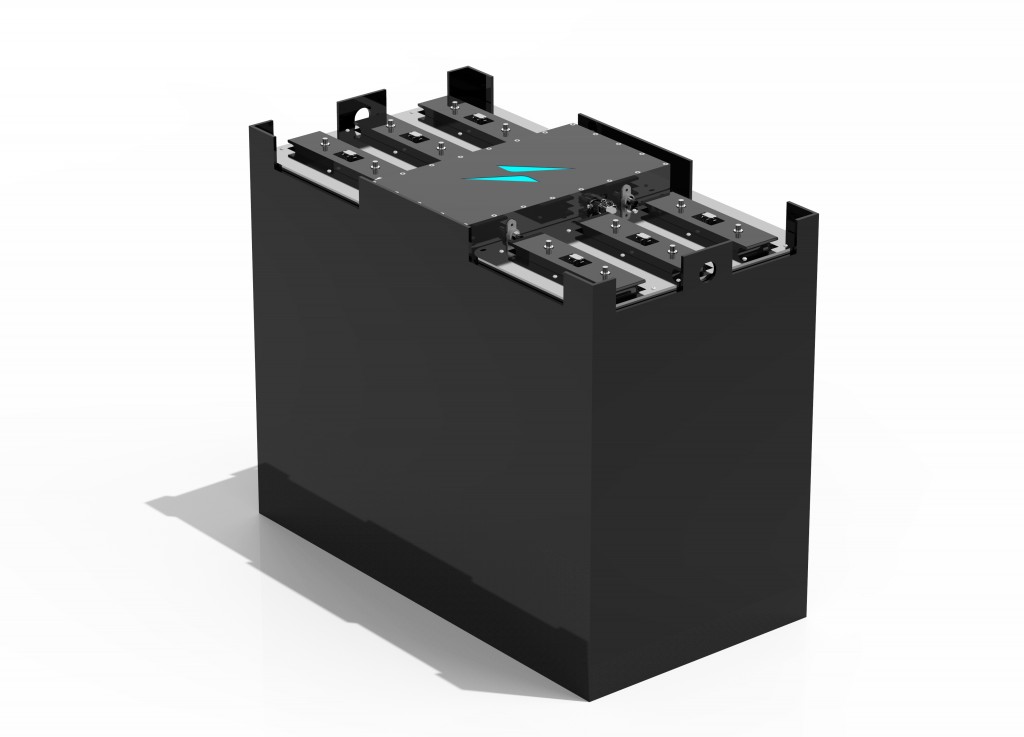 Romeo Power, the energy storage technology company founded by top engineers and designers from SpaceX, Tesla, Samsung and Amazon, has introduced Thunder Pack – C, a lithium-ion (Li-ion) battery pack designed to be adapted for any electric forklift make or model. Like its predecessor, theThunder Pack – J 2.0,Thunder Pack – C is safer, non-toxic and far more energy efficient with significantly longer cycle life than lead acid batteries that still dominate the global forklift market, now forecasted to reach $55.9 billion in 2021.
Romeo PowerThunder Packs are warranty-backed to last 4,000 cycles, approximately 12 years, deliver quick recharge, require no maintenance, and produce zero emissions and zero odors. In contrast, traditional lead-acid forklift battery packs have much shorter cycle life, long recharge and cool-down periods, need constant maintenance, run out of energy in as few as six hours, and emit hydrogen sulfide gas and sulfuric acid that smells bad, is messy, and hurts the environment.
All Romeo Power battery packs are engineered to exceed the most stringent government safety requirements and include an advanced battery management system based on control-oriented, physico-chemical models. Combined with the companys innovations in thermal engineering, manufacturing processes and the materials chosen to connect components, Romeo Power battery packs have smaller space requirements than other battery packs on the market and offer enhanced state-of-charge (SOC) and state-of-health (SOH) monitoring.