Keystone Electronics has recently introduced additional contacts into its diverse selection of SMT enclosure coin cell contacts providing more design versatility for cost effective, dependable connections in self-contained battery compartments. These new contacts require minimal board space while allowing easy installation and removal of a coin cell battery within a battery enclosure. Their ultra low profile and compact design makes these contacts ideal for small hand held controls, key fobs, personal medical devices, digital timers, and many other industrial and consumer applications.  Manufactured from gold plated stainless steel, these new contacts offer low contact resistance ensuring easy reflow soldering for reliable solder joints.  The spring tension adjusts to all cell height variations for dependable connectivity of coin cells with diameters from 12mm and larger with heights from 1.2 mm to 7.7 mm.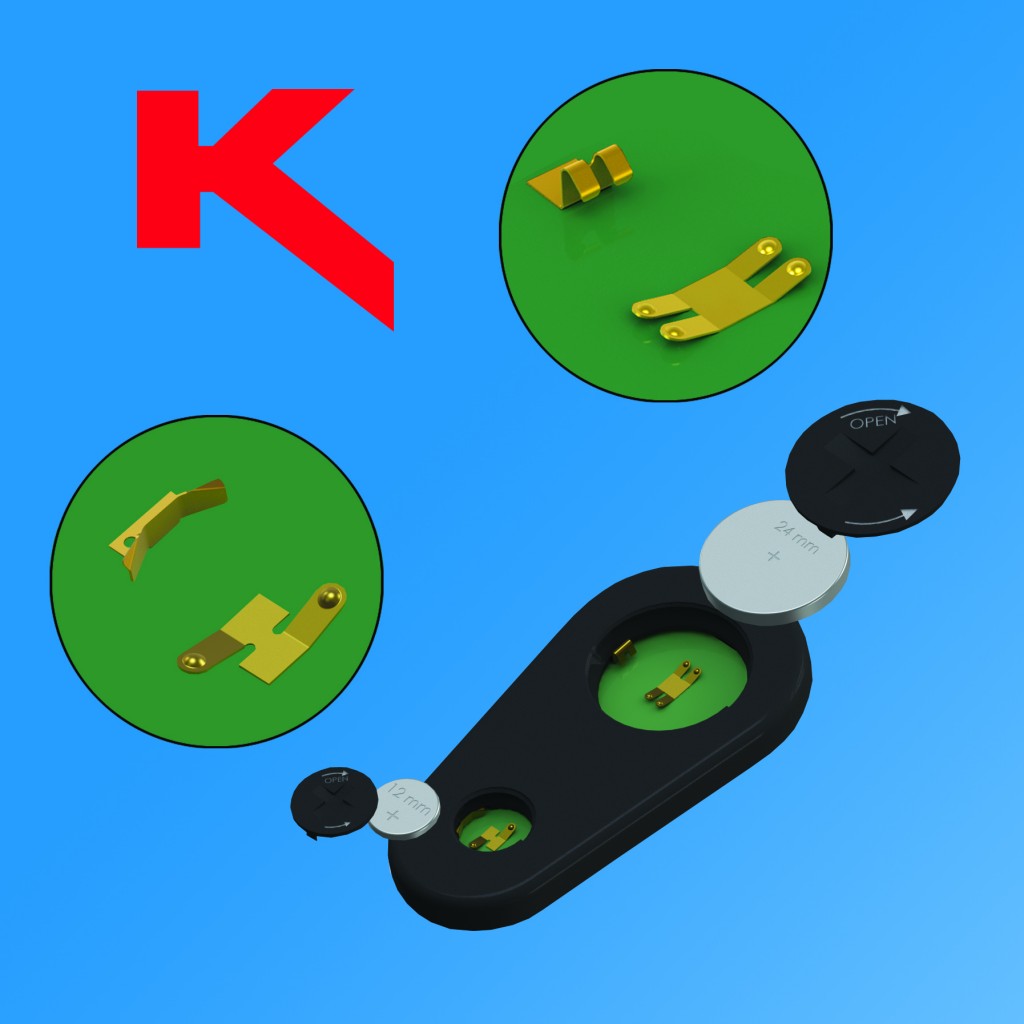 Positive and Negative battery contacts are available in the series.  For Positive contact use with 12mm to 23mm coin cells select Catalog #120 (120TR on tape and reel); 16 mm to 30 mm coin cells select Catalog #110 (110TR); 20 mm to 24 mm coin cells choose Catalog #122 (122TR).  The matching Negative contacts are also available:  for 12 mm to 16 mm coin cells select Catalog #118 (118TR on tape and reel); 16 mm to 30 mm coin cells select Catalog #112 (112TR).  Tape and reel (TR part numbers) are well suited for use with most vacuum and mechanical pick-and-place assembly systems.
The company's full line of battery hardware also consists of SMT and THM products including contacts, clips, holders, retainers and straps in assorted materials for coin cells and batteries.  In addition to a comprehensive line of interconnect hardware and components, Keystone provides application engineering services for product modification and special design requirements, supported by pro-active stamping, machining and assembly operations.