Neil Oliver, Technical Marketing Manager, Accutronics
The humble battery is one of the unsung heroes of electronics. While it is capable of powering both commercial and critical devices, it is often overlooked and undervalued during the product design stages, often leading to a wide range of performance problems later in the product lifecycle.
In that respect, it is a positive sign that newly emerging battery technologies are gaining so much traction. The renewed interest in this staple of modern devices may lead to more original equipment manufacturers (OEMs) considering power supplies earlier in the initial product design stages, ultimately allowing battery manufacturers to deliver more effective solutions.
Although OEMs will want to commercialize these new technologies quickly, as with all discoveries, each exciting chemistry raises a series of questions concerning their safety, reliability and long-term effectiveness.
For example, arguably the most popular new battery technology is that of lithium-air batteries. Theoretically boasting lightweight properties and an energy density up to five times higher than that of lithium-ion, these "breathing batteries" have been the subject of debate since the 1970s. They are only now being properly researched in light of material developments and a greater push for renewable energy sources.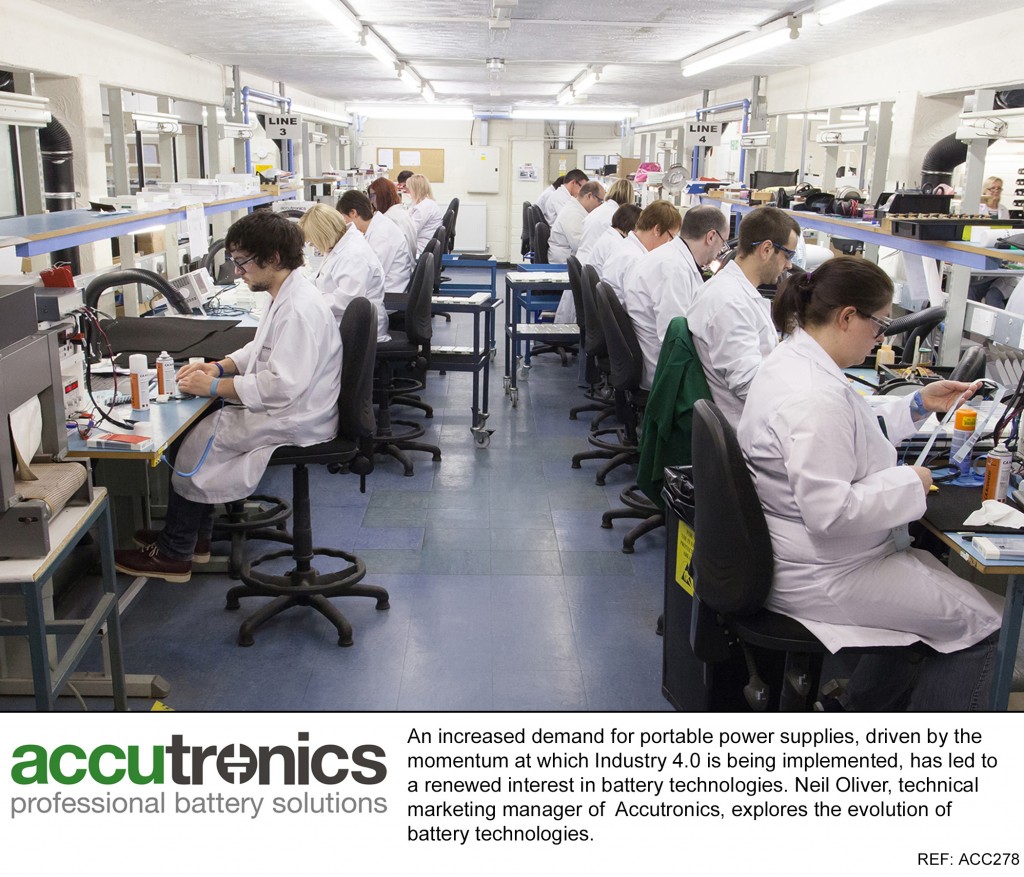 Yet the fundamental problem is stability. Lithium-air batteries are hindered by their own chemistry and components, with the reactivity of lithium itself making it challenging to find an electrolyte that it will not negatively react with. Likewise, peroxide formed during discharge regularly reacts with carbon cathodes to pose problems for recharging the battery. A one-charge lithium-air battery is neither cost-effective nor practical and certainly doesn't meet the renewable demand it is designed for.
This question of stability is one that also surrounds magnesium, sodium-ion and many other proposed batteries. In order to achieve long-term operation safely, each cell must be chemically stable and there must be no fears of cathodic reaction or aqueous electrolytes evaporating. Until long-term tests can assuage these concerns, these technologies will remain more fantasy than reality.
Of course, these technologies won't be in the market anytime soon. They must still undergo rigorous testing to resolve these problems, ensure they are fit for purpose and finalise what, if any, advantages they offer over lithium-ion batteries. Continued industrial and academic research will inevitably lead to a heightened interest from buyers looking to specify alternative sources of power for their portable devices.
For all the excitement surrounding these new chemistries, it is important to remember that lithium-ion batteries themselves are also still evolving. Modern technologies mean that battery manufacturers such as Accutronics are able to work with OEMs to tailor batteries to their specific requirements, making sure that the battery design and specifications are available for the life of the product.
Lithium-ion batteries now provide more than just a high energy density and reliable discharge profiles. They also offer features such as accurate fuel gauging and even in-built software that helps to prevent battery counterfeiting. These technologies may not appear as immediately interesting as using sand as a battery's anode material, but they are realistic and have proven reliable.
Evolution is about making incremental adjustments in order to adapt to changing conditions and demands. With the right research and long-term testing, we can one day hope to see batteries powered by some truly magnificent materials.